Uber Has To Win The Self-Driving Car Race: Recode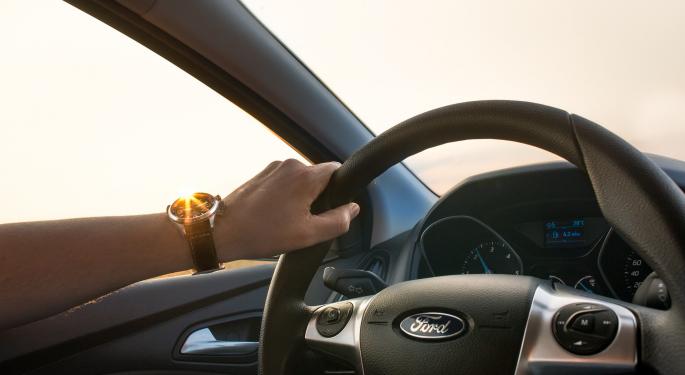 Uber is far from the only company looking to produce a fleet of self driving cars. However, according to Recode, Uber has "a lot more at stake" than its competitors and it needs to win the self-driving car race.
For starters, Uber CEO Travis Kalanick admitted that developing a self-driving car is "basically existential" for the company, a sentiment shared by Recode.
Related Link: Uber's Goal: Replace 1 Million Human Drivers With Robot Drivers ASAP
Recode noted Uber is valued at a "lofty" $70 billion and as soon as a competing ride-hail company or automaker brings to market their own self-driving car, Uber's market share will be at risk.
"Without that market share, Uber may not be able to provide the returns on investments the company's portfolio of backers expected," Recode's Johana Bhuiyan argued. "And without those returns and that scale, it's unlikely Uber can uphold its valuation."
In other words, if Lyft introduces 100 self-driving cars in a particular market, a good chunk of the market share Uber spent "countless time and money" in capturing will be up for grabs since a self-driving car could operate 24/7/365. By comparison, 52 percent of Uber drivers only work part-time.
Bottom line, self-driving cars is the "holy grail" for Uber as replacing human drivers with robots will dramatically improve its profitability and reduce costs. If Uber isn't first to market, it will hurt its competitive standing, not to mention its hefty valuation ahead of any planned initial public offering.
View Comments and Join the Discussion!
Posted-In: Johana Bhuiyan ReCode Self Driving Cars Travis Kalanick Uber Uber Self Driving CarsTech Media Best of Benzinga