'Silicon Valley' Makes Authenticity A Top Priority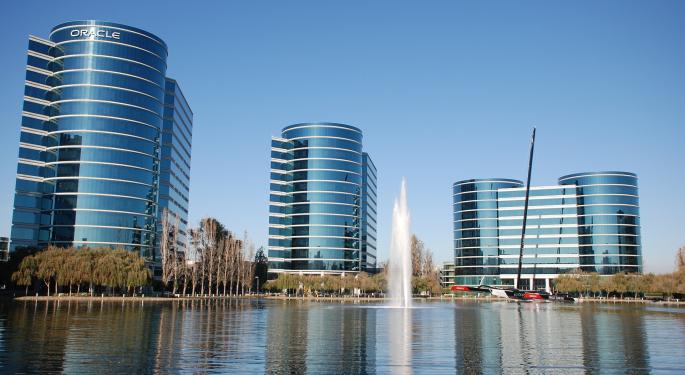 Fans of the hit Time Warner Inc (NYSE: TWX) HBO show "Silicon Valley" praise the show's authentic representation of the quirky Silicon Valley business world. According to a new piece by the New Yorker's Andrew Marantz, the show's authentic feel is no accident.
"The first part of the job is making sure we get the specifics right because our audience won't tolerate any mistakes," the show's lead technical consultant Jonathan Dotan explained.
"If someone is holding a document on the show, that document is written out, in full, the way that it would be in real life."
Related Link: 'Finding Dory' Could Be More Bad News For Sea World
Dotan now heads a team of more than 200 consultants to make sure that the show truly represents Silicon Valley culture.
Former Twitter Inc (NYSE: TWTR) CEO Dick Costolo is among the show's many consultants.
For viewers wondering if Silicon Valley is actually as ridiculous as it is portrayed on the show, writer Carrie Kemper gave the New Yorker an example of a real-life story that the staff deemed "too hacky" to be portrayed on TV.
The story involved a meeting with Astro Teller, head of Alphabet Inc (NASDAQ: GOOG)(NASDAQ: GOOGL)'s GoogleX. "Silicon Valley's" HooliXYZ is a thinly-veiled spoof of GoogleX.
Kemper described the meeting with Teller as "uncomfortable," as Teller attempted to defend GoogleX and its mission. At the end of the meeting, Teller's dramatic "storm-off" exit was hampered first by the fact that he was wobbling on roller blades and next by his struggles getting the door to recognize his ID badge so he could leave the room.
Related Link: Silicon Valley's Laid-Back Style Is No Fit For London's Ritz Carlton
"It felt like it lasted an hour," Kemper said of the exit.
Silicon Valley insiders reportedly have mixed feelings about the show, but one of the biggest things that the show has going for it is its authenticity. The show's producers are taking that responsibility very seriously, even if the show itself is far from serious.
Disclosure: The author holds no position in the stocks mentioned.
Posted-In: Andrew Marantz Astro Teller Carrie Kemper Dick Costolo GoogleX HooliXYZTech Media Best of Benzinga
View Comments and Join the Discussion!