Weekly Tech Highlights: Twitter Beat Earnings, Yelp Fell Short And More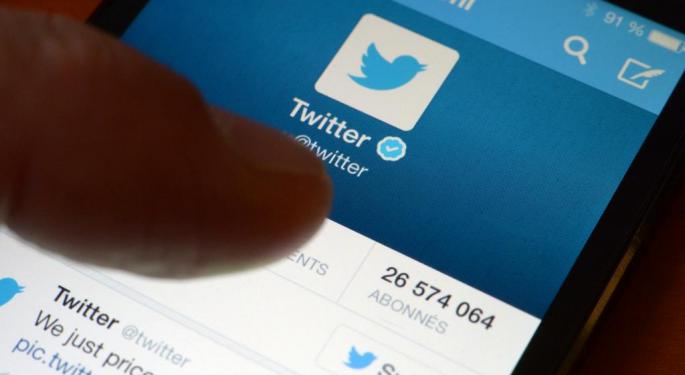 July concluded with a plethora of earnings and the release (and heavy promotion) of Windows 10.
Twitter Showed Signs Of Improvement
Twitter Inc (NYSE: TWTR) expert Sean Udall said firm's revenue of $502.38 million was a "huge beat."
"[And] they actually guided the full-year number up a little bit," Udall told Benzinga.
Udall added that Twitter might have "kitchen sinked the quarter."
Yelp - In Need Of Help?
Global Equities Research analyst Trip Chowdhry compared Yelp Inc (NYSE: YELP) to Twitter. He was not impressed by the earnings results of either firm and disregarded the belief that they could be takeover targets.
"Twitter is a declining asset company and so is Yelp," Chowdhry told Benzinga. "The market is moving away from both of these companies. I don't think it's prudent for companies to buy them. The problem is, the stock is ahead for the business fundamentals for both Twitter and Yelp. Twitter is not all things to all people. It is only for celebrities and political figures."
Facebook Had Positive Earnings Results, But Not Everyone Was Blown Away
Kim Forrest, VP and senior equity analyst at Fort Pitt Capital Group (a Pittsburgh-based wealth management firm with $1.7 billion in AUM), was not overly impressed by Facebook's newest MAU achievement of 1.49 billion individuals.
"That's higher than what the consensus estimate was, which was 1.478 [billion]," Forrest told Benzinga. "I think the problem with Facebook is, you have to continue to grow monthly active users and to grow your ad revenue. I think they'd like to see that bigger than it was."
LinkedIn Preformed Well, But What About Those Mobile Numbers?
Hannu Verkasalo, CEO of Verto Analytics (a startup that specializes in digital multi-screen media measurement), said that his company's own data contradicts LinkedIn Corp (NYSE: LNKD)'s mobile user stats.
"LinkedIn is claiming more than 50 percent of users on mobile, but Verto July 2015 measurement data indicates only 42 percent -- and only half of them on LinkedIn mobile app and rest on mobile web browser," Verkasalo told Benzinga. "…Also, even though [LinkedIn has] tried splitting properties out like Facebook, those spun out properties have not succeeded in gaining users yet."
Small Businesses Gathered At Microsoft
Microsoft Corporation (NASDAQ: MSFT) celebrated the launch of Windows 10 by inviting small businesses to come to its stores for an overview of the operating system's new features.
"This is something we're doing at every single Microsoft Store to celebrate the launch of Windows 10," Darcy Malin, store manager of the Microsoft Store at The Somerset Collection in Troy, Michigan, told Benzinga. "We have business sales specialists in every store who kind of work with our small businesses in the area, and they've been the ones who have really reached out to their clients to bring them together to showcase Windows 10 here in the store."
Disclosure: At the time of this writing, Louis Bedigian had no position in the equities mentioned in this report.
View Comments and Join the Discussion!
Posted-In: Darcy Malin Hannu Verkasalo Kim Forrest LinkedIn Microsoft Sean Udall Trip ChowdhryTech Best of Benzinga