Martin Scorsese Featured In Apple's Latest iPad Commercial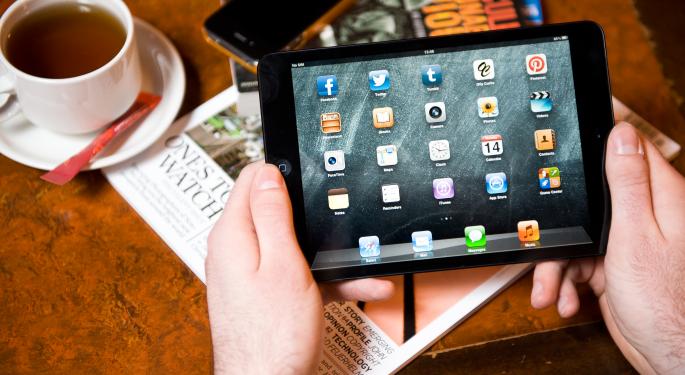 Eight-time Academy Award nominee Martin Scorsese is the latest famous voice to show up in an Apple Inc. (NASDAQ: AAPL) commercial.
Scorsese gave the commencement speech to the NYU Tisch School of the Arts in 2014, and sound bites were featured throughout the commercial, which touts the iPad as a film-making device.
"Every day is re-dedication," the voiceover says. "Every scene is a lesson. Every shot is a school. Let the learning continue."
The very first iPad commercial ran during the Oscar ceremony in 2010.
Interestingly, Scorsese is noted for his love of physical film while shooting movies, and has resisted shooting movies digitally. The 2010 animated feature "Hugo" was his first movie shot digitally.
"It's a very bittersweet thing to be watching films with him now that are on film. We're cherishing every moment of it," Thelma Schoonmaker, Scorsese's long-time editor, told Empire in 2012. "The number of prints that are now being made for release has just gone down, and it would appear that the theatres have converted so quickly to digital."
Posted-In: iPad Martin Scorsese OscarsTech Best of Benzinga
View Comments and Join the Discussion!