Weekly Tech Highlights: Apple's iPhone Breaks Many Records, Google Disappoints And More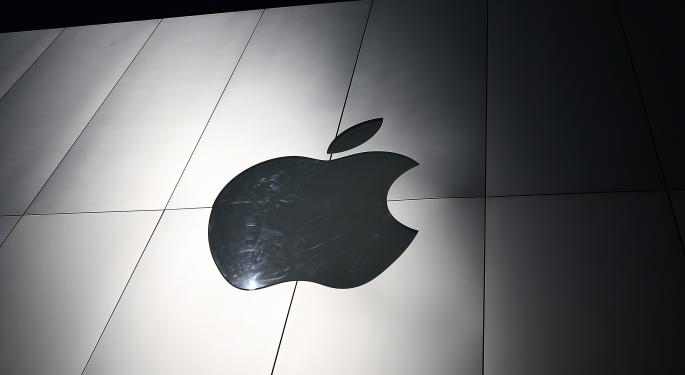 Apple Inc. (NASDAQ: AAPL) is once again on top of the world.
The stock may not be at an all-time high, but the company's quarterly results achieved another new record that may be impossible for any other company to match.
Read on to see what else happened during the last week of January.
Apple Sold 74.5 Million iPhones, Sustained Unprecedented Demand
Analysts were overjoyed by Apple's record-breaking results.
"The 74.5 million iPhone units is obviously the screaming headline," Cody Willard, a former hedge fund manager and chairman of Scutify (a financial social network), told Benzinga.
Better still, the iPhone 6 is experiencing the highest demand of any iPhone 90 days after launch.
Related Link: Amazon's Q4 Reminds Investors That Competitors Are Still Trying To 'Catch Up'
Amazon Prime Expected To Obtain 45 Million Subscribers
Amazon.com, Inc. (NASDAQ: AMZN) could be on the verge of massive subscriber growth.
"Amazon is really interesting right now," Albert Fried analyst Rich Tullo told Benzinga. "It looks to me like they are very close to or preparing to approach 45 million U.S. [and UK] subs by the end of 2015. They could be pretty close to it now."
Google's Disappointing Results Were Downright Baffling
Analysts were stunned by Google Inc's (NASDAQ: GOOG) weaker-than-expected performance.
"I'm sitting here shocked that Google literally can't beat an earnings report," Sean Udall, CIO of Quantum Trading Strategies and author of The TechStrat Report, told Benzinga. "This is the sixth out of the last eight quarters, I believe, that they have missed earnings numbers. It's pretty crazy."
Amazon Unveiled A New Service
The online retail giant has entered a new space: email.
Unlike Gmail and other mail clients, however, this one is strictly for the corporate world.
"I'm excited to try it out," Willard told Benzinga. "I'm worried they're trying to bring a solution to a problem that doesn't exist, much like they did with the Amazon Fire Phone. They need to be careful and make sure it's not a me-too product like the Fire Phone was."
The Silver In Alibaba's Earnings
Willard explained why Alibaba Group Holding Ltd's (NYSE: BABA) disappointing results might actually be a good thing.
"I was shocked that a China-based company, based in the Cayman Islands and traded in the U.S., didn't massage their numbers enough to blow away Wall Street in their report like this early on since [going] public," Willard told Benzinga. "My point is, I actually have more confidence in this management now. If they meet their growth targets for this year and next, I think that stock runs 50 percent this year."
Disclosure: At the time of this writing, Louis Bedigian had no position in the equities mentioned in this report.
Posted-In: Alibaba Amazon Apple Cody Willard Google iPhone 6 Richard TulloTech Best of Benzinga
View Comments and Join the Discussion!