Why Bitcoin's Growth Should Explode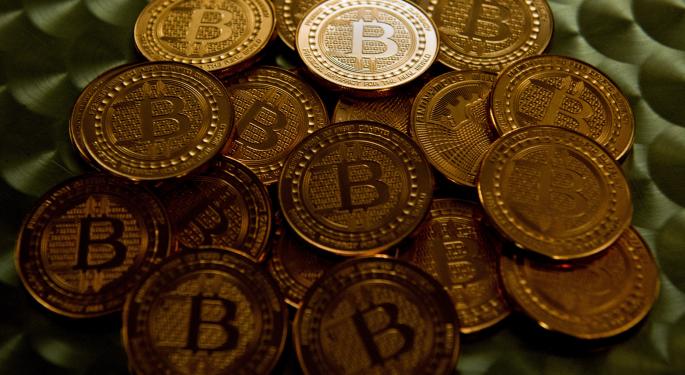 Service can grow fast in today's world. WhatsApp grew from zero users to 500 million in five years before being acquired by Facebook.
Bitcoin, like WhatsApp, was created in 2009, and while bitcoin has experienced tremendous growth, it is 100 times smaller than WhatsApp.
The Big Difference
The big difference between these two technologies is that WhatsApp was immediately useful. There are no practical use cases for bitcoin today.
Bitcoin is held as a speculative investment. Bitcoin investors believe efficient digital cash will be very useful in the future. This could be compared to email versus standard mail. Bitcoin is the same idea -- send money as fast, cheap and easily as sending an email.
To realize that vision, two things need to happen: Infrastructure needs to be built, and a critical mass of people need to have bitcoin.
Related Link: Signs A Bitcoin Tidal Wave Is Forming To Disrupt Business
The Coming Explosion
Bitcoin is very easy for companies to integrate. Dell and Overstock both implemented bitcoin payments one week after making the decision to go bitcoin.
Why so fast?
Bitcoin is a modern open system. There are no implementation fees, no approvals are required and the required technical skill is relatively low.
When useful services roll out, bitcoin adoption should soar because it costs nothing for users to engage and close to nothing for platforms to become part of the ecosystem. But when will this happen?
Useful services are currently being tested: remittances, tipping and notary services. As soon as one of those services (or something like them) becomes a best-in-class solution, bitcoin growth should explode to dominate that market. That explosive growth will ensure a critical mass of people.
One of the great things about bitcoin is that unlike WhatsApp, Facebook and other rapidly growing companies, retail investors have the same opportunity as big venture capital firms to invest and benefit from the expected explosion in usage and, therefore, price.
Disclosure: At the time of this writing, David Smith has a long bitcoin position and owns So What's Bitcoin?
Posted-In: Bitcoin ChangeTip DELL WhatsAppTech Best of Benzinga
View Comments and Join the Discussion!