The Reason Every Company Doesn't Accept Bitcoin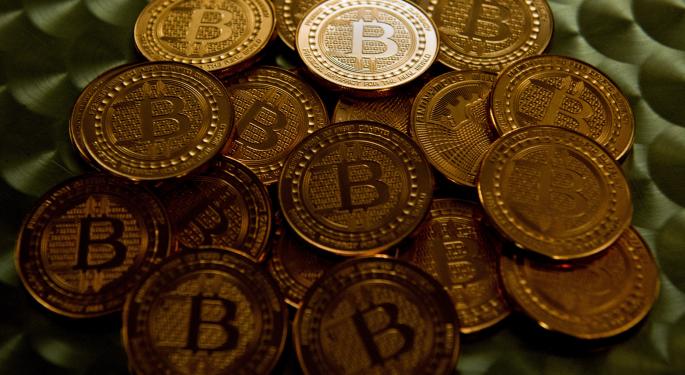 Platforms like Shopify, Digital River, Stripe, WordPress and Square provide the opportunity for thousands of business owners to accept billions of dollars in sales through bitcoin. But why don't all merchants on those platforms accept bitcoin?
Bitcoin is the best way for merchants to get paid. Bitcoin helps eliminate fraud, increase market reach, eliminate security issues and reduce cost.
The Issue
Most people don't have bitcoin.
Only five million people on the planet are reported to use the cryptocurrency. Five million out of seven billion people means about 999 out of 1,000 people can't buy a company's product if that company only accepts bitcoin.
Related Link: 4 Implications Of New York's Draconian Bitcoin Regulations
The Solution
PayPal
There are many entrepreneurs who have great use cases for bitcoin but can't implement them because adoption is so low. That can change, and whichever platform changes could see a big surge in users. The platform may be PayPal or Stripe.
eBay CEO John Donahoe stated his company, which owns PayPal, may start to integrate bitcoin. When that happens, consumers would have an easy gateway between government currencies and bitcoin.
PayPal has 193 million customers and many small businesses only accept PayPal.
Stripe
Stripe is already piloting a system to accept bitcoin payments for customers. Its CEO, Patrick Collison, recently created a bitcoin-like system called Stellar.
This trend could dramatically increase when a bridge like PayPal enables consumers to hold dollars, but send bitcoins. This would create a virtuous cycle in which innovative companies only accept bitcoin payments and have a link for customers to sign up for PayPal if they don't have or don't want to use bitcoin, further increasing the ecosystem.
Disclosure: At the time of this writing, David Smith has a long bitcoin position and owns So What's Bitcoin?
Posted-In: Bitcoin PayPal StripeTech Best of Benzinga
View Comments and Join the Discussion!