Exclusive: Zix CEO Spurr Reflects On Q2 Growth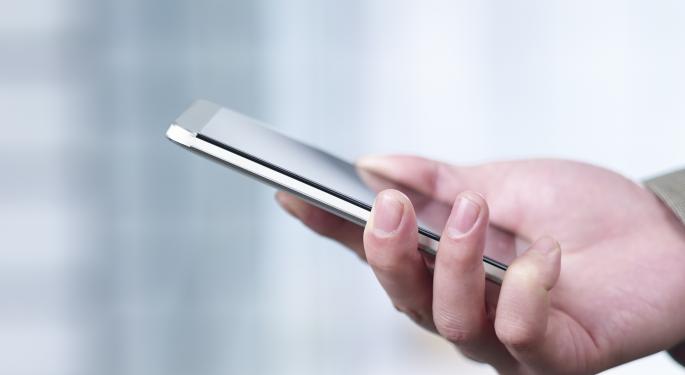 During an interview with Benzinga, Zix (NASDAQ: ZIXI) CEO Rick Spurr discussed his company's second quarter results.
Shares of Zix are up more than 15 percent since reporting EPS of $0.04, versus the $0.03 estimate and revenue of $12.6 million versus the $12.45 million estimate on July 22.
The Investment
GAAP income was down versus the prior year, but this includes a $1.1 million sales and marketing expense. "A lot of it is ZixOne-related, particularly on the marketing side," Spurr explained.
ZixOne is the company's approach to mobile email security. Rather than downloading corporate email onto a mobile device, users view their corporate email temporarily in a ZixOne window. If the device is stolen, emails are secure.
"On the sales side ... we invested in the people," Spurr added. "Some of those sales people are ZixOne-focused, and some of them were just our everyday salespeople who now are excited and motivated to add ZixOne to their sales kit."
Spurr continued on marketing specifically, noting that in 2012 "we invested $600,000 in non-headcount-related marketing spend … in 2013 we jumped that to $1.2 million and now in 2014, largely because of ZixOne, we increased it to $2.3 million."
Related: Exclusive: Tibco CEO Ranadive Talks Business' 3 Top Priorities
The Payoff
The effort appears to be working well. Zix added 45 corporate new customers to ZixOne in the second quarter, compared to just 23 added in the first quarter.
"We really saw a significant ramp up in the number of new customers," said Spurr. "Half of those are brand new customers to us who may have been encryption and decided to add ZixOne, or, frankly, they came for ZixOne."
The other half were existing customers who decided to add ZixOne to their current solution.
Spurr is pleased at how quickly ZixOne is growing, saying he expects significantly more volume over the next six to 12 months.
In a previous interview with Benzinga, Spurr noted that ZixOne has the capability to become the sales leader. The speculated addressable market is around 80 million users. At $21 per user, the opportunity is massive.
This is the first of a two-part series on CEO Rick Spurr's second quarter comments.
Up Next: How the Department of Justice indirectly sent a message about the importance of ZixOne.
View Comments and Join the Discussion!
Posted-In: data encription Email email security Rick Spurr ZixOneTech Interview Best of Benzinga