Mobile Users Ditching the Mobile Web in Favor of Apps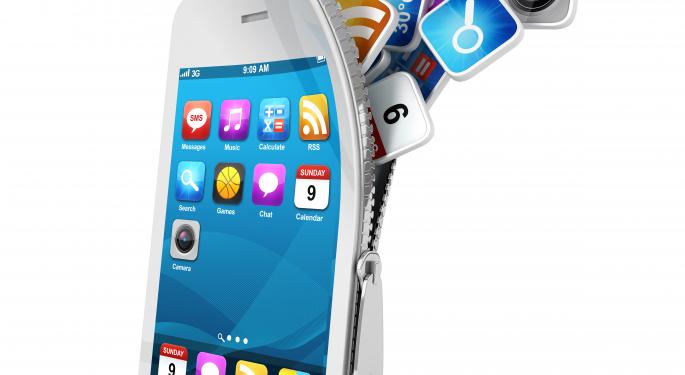 Everybody talks about how people are ditching their "computers" for mobile devices, but there's more to the switch than trading devices. Another mobile stat that proves the traditional Internet is dying just as fast.
According to new data from analytics company, Flurry, U.S. consumers are spending about 22 minutes on mobile websites each day—down nearly 25 percent from 31 minutes in March of 2013. In contrast, those same users are spending a bit more time on their phones—2 hours and 42 minutes in March 2014 versus 2 hours and 38 minutes in March 2013.
Declining mobile web use coupled with increasing phone time signals a shift to apps. And in fact apps now command 86 percent of peoples' phone use—up from 80 percent the year prior, according to ComScore.
The mobile web's in decline.
Related: Google Taking Another Stab at Controlling Your TV
As 4G technology and supercharged phones took over, HTML5 websites were supposed to take over the web. That hasn't happened. Instead, users like the ease of mobile apps over browsing in a mobile browser.
However, for those who still use traditional computers, everything is opposite. Users prefer the openness of the Internet and generally ditch apps. The failure of Microsoft Windows' tile screen is proof of this.
Shift To Apps Poses Tech Challenge
But why does any of this matter? Because much of the technology companies use to interact with customers through mobile interfaces is still based on web technology. Google (NASDAQ: GOOG), a company that relies largely on ad impressions, can't easily track users' behavior when they're functioning inside of apps, for example.
And mobile apps don't breed the loyalty that Google has relied on through a web environment.
According to the Flurry report, "Both Google and Facebook have very well established franchises on mobile, but the market is still very fragmented. In fact, Google and Facebook combined probably command less than 25% of the total time spent by the average US mobile consumer."
The study also found that 32 percent of mobile use involves games with everything else being equally spread throughout the many different categories. In other words, if you're not a game developer, you have no real foothold on mobile.
Finally, some tech bloggers point out that apps act as gatekeepers. Apple, for example, doesn't allow Bitcoin apps on its app store. What if there were gatekeepers in the early days of the Internet and companies like Google, Facebook, and others were denied a presence?
Saying that the web as people know it today is dying is premature but it's safe to say that the death of the PC isn't the only online behavior stat worth watching.
Disclosure: At the time of this writing, Tim Parker had no position in the companies mentioned.
Posted-In: comScore Facebook Flurry Google mobileTech Best of Benzinga
View Comments and Join the Discussion!