3D Printers Will Soon Be Used to Print Human Organs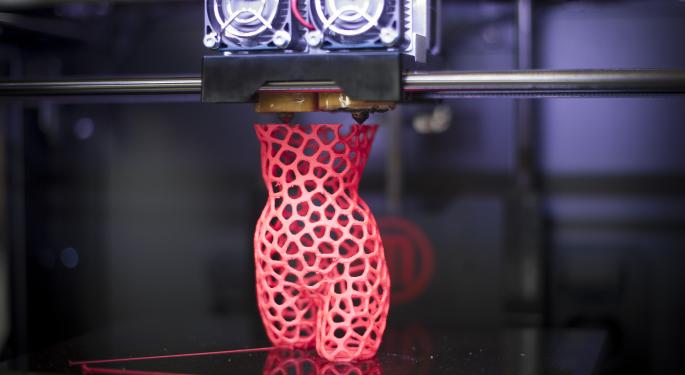 If you follow the space or read all of the, "next big thing" articles, you know that 3D printing could be the biggest advance in technology since the laptop.
It has huge implications in nearly every industry in the world economy but a new report in WIRED gives the technology an entirely new use that could save lives in the billions.
The story quotes a leading bio-engineer as saying that he and his team will be able to use 3D printing technology to print a human heart within 10 years.
"America put a man on the Moon in less than a decade. I said a full decade to provide some wiggle room," Stuart K Williams told Wired.co.uk.
Williams isn't just another scientist trying to make headlines. He has a four-decade career of surgical device research and serves as executive and scientific director of the Cardiovascular Innovation Institute at the University of Louisville.
He admits that funding is limited because the idea is met with the kind of reaction normally reserved for the more "out there" ideas but significant advancement has already been made.
Related: 3D Systems, NOOKA Launch 3D Printed Watch Collection on Cubify
His team bioengineered a coronary artery and printed small blood vessels in the heart. According to Williams, "These studies have reached the advanced preclinical stage showing printed blood vessels will reconnect with the recipient tissue creating new blood flow in the printed tissue."
The plan is to remove tissue from the patent and isolate the regenerated cells. Then, print the heart in about three hours while printing more complex parts like valves and large blood vessels separately and later assembling the organ. Then, the organ will go through a maturing process before being implanted in a patient.
What are the implications for investors? Still, 3D printing is seen as something experimental but investing early is the key to profits. If you purchased shares of 3D Systems (NYSE: DDD) at the beginning of the year, you've seen your investment rise 94 percent. If you purchased two years ago, you're up 660 percent.
Other names to consider include Stratasys (NASDAQ: SSYS), ExOne (NASDAQ: XONE) and Voweljet (NYSE: VJET)
The 3D printer that will one day print a heart is being developed at Williams' Louisville lab but when biomedical applications become more tangible, watch for the startups that enter the medical 3D printing space.
Disclosure: At the time of this writing, Tim Parker had no position in the companies mentioned.
Posted-In: 3D Systems ExOne Stratasys VoweljetTech Best of Benzinga
View Comments and Join the Discussion!