What If The Government Was More Like Apple?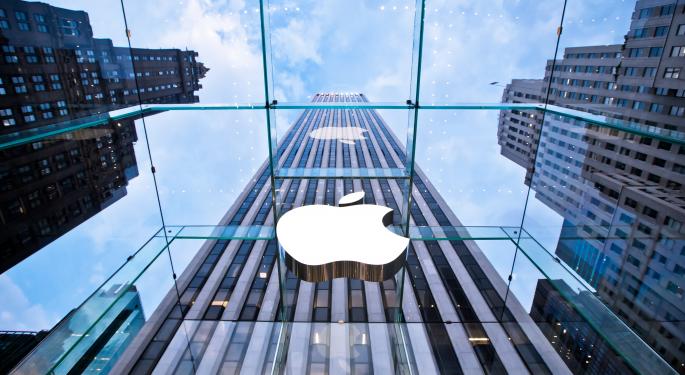 While some politicians may have doubted that it would ever happen again, parts of the government are now shutdown.
Most Americans won't be affected, but there are reports that the shutdown could cost the U.S. $300 million a day.
According to CBS News, there is "no end in sight" for the shutdown.
The United States Postal Service, Department of Motor Vehicles and Secretary of State will remain operational, but many Americans would agree that their services leave a lot to be desired.
What if that could change? What if these and other government operations were more like Apple (NASDAQ: AAPL)?
"Imagine if the DMV was like the Apple Store and less like the DMV," said Nick Bowden, CEO of MindMixer, a startup that created a platform to facilitate citizen engagement. "The perception of government would change dramatically."
Related: Why You Should Sell 90% Of Your Business
For those of you who have butlers who go to the DMV or Secretary of State in your stead, the experience is less than joyous. Instead of pleasant lines and smiling faces, the DMV is often filled with bored or frustrated individuals who look like they would rather be anywhere else.
The DMV/Secretary of State experience is so bad that it has become fodder for films and on TV shows, most notably on the series That '70s Show and The Simpsons.
Bowden, whose company provides cities and government officials with a way to communicate with residents, hopes that MindMixer can make a change for the better.
"You probably have between 40 and 50 implicit government interactions [every day]," Bowden told Benzinga. "The reality is [that] every road you drive on, every sidewalk you walk on, every building you go into has been permitted, expected. Most of those things have not been revolutionized through technology. Almost none of them have a feedback mechanism where you can say, 'My drive into work was great' or, 'It wasn't great, here's why.'"
MindMixer offers a way for the government to receive that feedback.
"A lot of city funding that cities get actually requires engagement," said Bowden.
He added that while cities may not have a budget for discretionary items, they often have a budget for programmatic items because of the engagement requirement.
Disclosure: At the time of this writing, Louis Bedigian had no position in the equities mentioned in this report.
Louis Bedigian is the Senior Tech Analyst and Features Writer of Benzinga. You can reach him at louis(at)benzingapro(dot)com. Follow him @LouisBedigianBZ
View Comments and Join the Discussion!
Posted-In: Apple Apple Store Department of Motor Vehicles MindMixer Nick Bowden Secretary of StateTech Interview Best of Benzinga