Facebook Ending One Of Its Most Underwhelming Features (FB)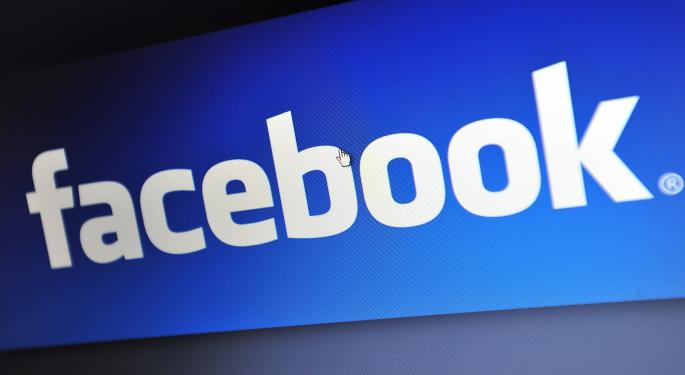 Say it ain't so!
According to CNET, Facebook (NASDAQ: FB) is saying goodbye to the sale of physical goods. In other words, you will no longer be able to send all of your Facebook friends a cupcake, flowers or commemorative mug for their birthday.
Facebook basically said what everybody knows: taking the time to say happy birthday to all of our Facebook "friends" is a stretch but actually spending money on them isn't going to happen unless they're close enough to us to deserve a gift. Even if they are, we're not buying it on Facebook. (Enter, Amazon (NASDAQ: AMZN).)
Facebook said this to CNET:
"Since launching Gifts in December last year, roughly 80 percent of gifts have been gift cards. So, we're now adding more digital codes and making the Facebook Card redeemable at more merchants. As a part of this shift in focus to Facebook Card and digital codes, we're also phasing out physical gifts."
The questions keep rolling in, don't they? Facebook sells gift cards? Who knew? Not only does the company sell gift cards, it also wants you to purchase the Facebook Card. Haven't heard of that either?
The Facebook Card is a way to send a gift to one of your Facebook friends. It's a reloadable card that allows you to send a real gift card redeemable at the business of your choice—as long as it's Jamba Juice, Olive Garden, Sephora or Target (NYSE: TGT).
Related: NASDAQ is the New Poster Child for Wall Street Reform
Don't confuse that with the Facebook Gift Card which allows you to fund your friends' in-app purchases. If your Candy Crush-addicted friend can't wait 30 minute for a new life, you can send them a Facebook Gift card that allows them to buy a 5-life kit. (It also keeps them from being "that friend" who is always sending a request to all of their other friends for a free life.)
But all of that aside, Facebook plans to concentrate more on the gift card side of things because it doesn't require the management of physical goods. It also plans to extend the Facebook Card beyond the four business that currently take the card. What it hopes to do is make gift cards more convenient through its Facebook card or buy issuing an online code.
One of the undervalued parts of Facebook is how it simplifies everyday cyber tasks. (You know you love websites where you can sign in with your Facebook account.) If it can do that with gift cards, it could be a much larger revenue stream than peddling teddy bears and flowers.
But let's also congratulate Facebook for reaching an all-time high on Monday and if you've been a faithful long since the IPO, congratulate yourself for not giving up because the chart paints a picture of a stock that has more upside ahead.
Disclosure: At the time of this writing, Tim Parker had no position in the above mentioned stocks.
Posted-In: Amazon.com Candy Crush Saga Facebook Facebook Gift Card Olive Garden TargetTech Best of Benzinga
View Comments and Join the Discussion!