Meet the 22 Most Important People Behind Bitcoin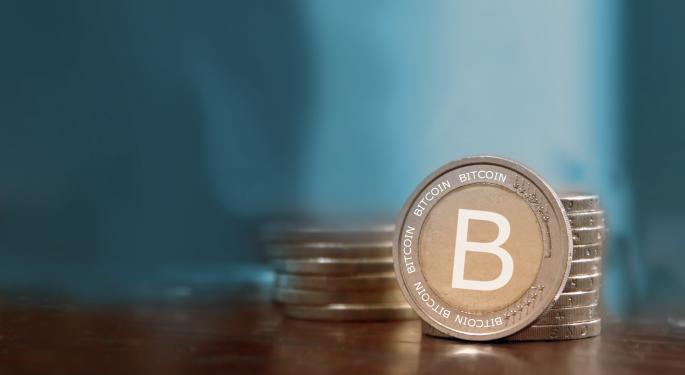 It's likely that you've heard about bitcoin and its legendary rise by now.
A pseudonymous Japanese hacker laid out the blueprint for the peer-to-peer digital currency shortly before vanishing into thin air.
Primarily the province of Internet hackers, web savvy drug launderers and libertarian techies, bitcoin went mainstream in 2013. After an intense March and early April, the currency saw a unit of the virtual money climb from $15 USD to an astounding $200 on April 9.
Of course, this peak was accompanied by a sharp correction, which saw bitcoin lose about half its value. The digital dough has held its ground as a vehicle for speculation, and more importantly as a hedge against financial instability, particularly among the eurozone's more decimated economies. This is in the wake of mass scrutiny following the crash, which the currency's detractors deemed its end.
As of this writing, bitcoins are trading at $113.
While the tale of creator Satoshi Nakamoto has been spun far and wide, what's less known is the supporting cast of characters who seized the reigns following Nakamoto's disappearance and built the bitcoin ecosystem into the vibrant and growing economy it is today, with a worth of over $1 billion.
Benzinga's slideshow will introduce you to the individuals responsible for bitcoin's rise. The handles provided for some of the names are their message board identities or Internet alter egos.
1. Satoshi Nakamoto

Satoshi Nakamoto is the mysterious mastermind behind bitcoin. Presenting himself as a pseudonymous Japanese hacker, his true identity and origin remain unknown, let alone if "Satoshi" is actually a person and not a group of people.

Once very active, Nakomoto's presence on bitcoin message boards became more sparse over time, before his disappearance in mid-2010.

Both

The New Yorker

and

Fast Company

have attempted to uncover Nakamoto's true identity, to no avail. If anything, their analysis of his posts -- mostly British formatting with some American spellings -- have raised more questions than they've answered.

According to Nakamoto, bitcoin has been in the works since 2007. The premise for the digital currency was expounded upon a year later in an

academic paper

authored by Nakamoto. The first units of currency were released in 2009. Nakamoto wrote all of the source code himself, a remarkably complete, but sloppy body of work suggesting he possessed vast theoretical knowledge but lacked formal training.

Programmer Sergio Demian Lerner

has told the Verge

that Nakamoto mined over a million bitcoins in the digital currency's early years. Seeing as all transactions are recorded by ledgers, Nakamoto has barely spent any of the bitcoins he mined. By Lerner's estimates, he may be hoarding as much as $100 million at today's market price.

2. Gavin Andresen

The Princeton graduate is the chief scientist at the bitcoin Foundation and one of Nakamoto's earliest collaborators.

Before vanishing, Nakamoto handed the bitcoin reigns to Andresen, providing him access to the bitcoin SourceForge project and a copy of the alert key.

He is one of bitcoin's chief architects.

Andresen blogs about bitcoin

here

. (Photo: Google Plus).

3. Mark Karpeles (@MagicalTux)

Mark Karpeles is the owner of the world's largest bitcoin exchange, MtGox. As of April 2013, the Tokyo-based MtGox handles 63 percent of all bitcoin transactions.

As the most powerful establishment for the anti-establishmentarian currency, Karpeles sees his role as providing trust and much-needed liquidity to the economy through MtGox, which acts as a bridge between traditional currencies and bitcoin.

As successful as MtGox has been, its service has been far from perfect. In early April, the

exchange came under DDos attack

, dropping exchange prices by several points.

Karpeles also owns the

primary bitcoin Wiki

. (Photo: YouTube)

4. Gonzague Gay-Bouchery

Gonzague Gay-Bouchman is Mark Karpeles' right hand man at MtGox. He currently serves as Chief Marketing Officer for the bitcoin exchange.

As Chief Marketing Officer, Gay-Bouchman has watched as MtGox received its own

official ticker on CNBC

. (Photo: Google Plus).

5. Martti Malmi (@sirius)

Sirius, as Malmi is most commonly known in bitcoin circles, operates the host for

bitcoin.org

.

Sirius has taken an administrative role in building and maintaining crucial bitcoin infrastructure. He is an administrator at the chief bitcoin forum,

BitcoinTalk

, where he was the second registered member.

6. Hal Finney

Finney is a legend in programming circles. He's one of the creators of PGP, one of the first implementations of public-key cryptography, and one of the earliest contributors to the bitcoin project.

Years before bitcoin, Finney created first reusable proof of work system in 2004.

In January 2009, Finney was the recipient of the first bitcoin transaction.

Finney was the first to identify a double-spending attack within the bitcoin network, an attack that now bears his namesake. The bitcoin Wiki describes a Finney Attack as, "a fraudulent double-spend that requires the participation of a miner once a block has been mined...the participation of a miner is required and a specific sequence of events must occur. Thus the attack is not trivial nor inexpensive to perform and only makes sense for the attacker when the gains from the attack are significant."

In late 2009, Finney announced that he had been diagnosed with Amyotrophic Lateral Sclerosis (ALS), also known as Lou Gehrig's Disease. An active runner prior to his diagnosis, Finney and wife raise money for ALS research with the Santa Barbara International Marathon.

Though paralyzed, Finney retains all his cognitive functions and continues to contribute to the bitcoin project. Currently, he is working on experimental software called bcflick, which uses Trusted Computing to strengthen bitcoin wallets. (Photo: Finney Family)

7. Patrick Strateman (@phantomcircuit)

Strateman is a bitcoin developer, best known for co-founding Intersango and the Python bitcoin implementation.

Intersango is a British-based bitcoin exchange offering multiple trading markets for trading bitcoins against multiple currencies -- free of charge. Traders can add funds and place orders to buy and sell, while Intersango acts as an escrow. (Photo: Google Plus).

8. Amir Taaki (@genjix)

A jack of all trades, Taaki, a London native, has dedicated his work to pioneering open source projects.

He's responsible for the creation of the Britcoin and Intersango exchanges, libbitcoin library for bitcoin, Spesmilo, establishing

the bitcoin Consultancy

, Vibanko, GLBSE client, bitcoin poker client, Python bindings for bitcoin and pastecoin, among others. (Photo: Google Plus).

9. @ArtForz

BitcoinTalk user ArtForz developed the first GUI bitcoin miner, using a private mining code that once held a high percentage of network computation power, mining about 25 percent of all bitcoins. Today, he controls less than 1 percent of the computation power.

ArtForz's other contributions to bitcoin including reporting serious bugs in the currency's handling of certain script opcodes.

10. Gary Rowe

Gary Rowe is a javascript contractor who's made significant contributions to the bitcoin ecosystem. These include open source projects like

MultiBit

,

XChange

and

BitcoinJ

.

MultiBit is a secure, lightweight, international bitcoin

wallet

for Windows, MacOS and Linux offered in various languages.

bitcoin J describes itself as "a Java implementation of the bitcoin protocol, which allows it to maintain a wallet and send/receive transactions without needing a local copy of the official implementation. It comes with full documentation and some example apps showing how to use the library." (Photo: Google Plus).

11. Andreas Schildbach

12. Mike Hearn

A core bitcoin contributor, Mike Hearn is a Google engineer who works on Gmail.

He developed

BitcoinJ

along with Gary Rowe. (Photo: Google Plus).

13. Nils Schneider (@tcatm)

Schneider has provided the bitcoin ecosystem with a boon of contributions. He is the owner of

bitcoin Watch

, creator of BitcoinCharts and has made significant contributions to GPU mining software and JS web interface.

14. Jeff Garzik

Garzik is a Satoshi client core developer, who also founded

Bitcoin Watch

.

When he's not developing bitcoin, Garzik works as a Linux kernel developer at Red Hat. (Photo: Twitter).

15. Michael Marquardt (@theymos)

Marquardt has eased communications in the bitcoin community, founding the

BitcoinTalk forum

and creating

Block Explorer

, a web tool that provides detailed information about bitcoin blocks, addresses and transactions.

16. @luke-jr

luke-jr created Eligius, a prominent bitcoin mining pool. He also maintains BFGMiner -- a modular ASIC, FPGA, GPU and CPU miner written in C, cross platform for Linux, Mac, and Windows including support for OpenWrt-capable routers.

He also maintains tools for merchants, such as the bitcoind/Bitcoin-Qt stable branches -- desktop clients for regular payments or as a server utility for merchants and other payment services. (Photo: GitHub).

17. Stefan Thomas (@justmoon)

Thomas is the creator of the

WeUseCoins

, a prominent portal into the world of bitcoin for outsiders.

Thomas has since gone on to create a Ripple, another digital currency some speculate will be a bitcoin competitor. (Photo: Ripple).

18. Jed McCaleb

Jed McCaleb is best known as original developer of the MtGox exchange, which he would end up selling to Karpeles. He previously created eDonkey2000, a peer-to-peer file sharing application.

Like Thomas, McCaleb has gone from bitcoin to begin work on Ripple, a perceived competitor. (Photo: Ripple).

19. Pieter Wuille (@sipa)

A Satoshi client developer, Wuielle also maintains the network graphs website,

http://bitcoin.sipa.be

. (Photo: GitHub).

20. Vladimir Marchenko

Marchenko runs his own company, Marchenko Ltd, which sells mining contracts to bitcoin users. (Photo: Google Plus).

21. Matt Corallo (@bluematt)

A computer science student at the University of North Carolina-Chapel Hill, Corallo is a Satoshi client developer. (Photo: Google Plus).

22. Patrick McFarland (@Diablo-D3)

McFarland is the creator of DiabloMiner, a Java GPU bitcoin miner that uses the OpenCL framework to quickly perform the hashing computations.

In addition, McFarland is a BitcoinTalk forum moderator.
View Comments and Join the Discussion!
Posted-In: Bitcoin Satoshi Naktamoto slideshowTech Best of Benzinga