Google Drive Outage Shows Why the Cloud Can't Replace Everything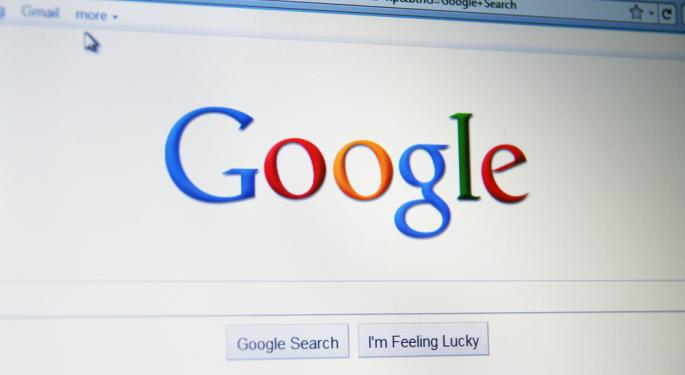 Google (NASDAQ: GOOG) is a big propont of the ever burgeoning reliance on data storage in the invisible but growing 'cloud.'
This virtual, online-only environment has a number of advantages. The cloud allows users to access files from virtually any device and from any location. It allows users to share and interact with documents instantly and easily. And since cloud providers are willing to offer an unlimited number of storage options (often for a fee, of course), consumers and business professionals can dump their clunky, breakable hard drives and store everything online.
In theory, the cloud is the solution to everyone's existing problems. Unfortunately, the cloud has its own set of problems that make it impossible to fully support.
Business professionals are learning the hard way that it can be very risky to store their important files exclusively in the cloud. In addition to the risk that they will be hacked and stolen (or destroyed), the files could become inaccessible by a simple outage.
Google Drive users learned that the hard way when the service went down last week. While the outage lasted no more than a few hours for most users (some were back online within 90 minutes), it was another painful reminder of the risk involved in storing files online.
Google outages have frustrated users since its Gmail service was created more than six years ago. While e-mail is and always has been a cloud-based service (excluding opened messages that may have been saved to a user's hard drive), word documents, spreadsheets, presentations and other business files were traditionally created and stored on one PC or server.
Consequently, when a bug allowed private documents to be viewed by others in 2009, Google users were upset. When Chinese hackers breached Google's security measures two years ago, users were concerned about the safety of their files.
Last December, when a widespread outage prevented users from accessing their Google Drive files, users continued to suffer.
In February, PandoDaily's Michael Carney wrote about how one simple error could potentially exploit sensitive Google Drive files that were only intended to be viewed by select individuals.
Worst of all, these problems are not exclusive to Google.
Microsoft's (NASDAQ: MSFT) Office 365 has experienced at least three major outages.
Dropbox, one of the more popular file storage and sharing services available, has also had its share of outages.
Louis Bedigian is the Senior Tech Analyst and Features Writer of Benzinga. You can reach him at 248-636-1322 or louis(at)benzingapro(dot)com. Follow him @LouisBedigianBZ
Posted-In: Dropbox Google Drive Office 365Tech Best of Benzinga
View Comments and Join the Discussion!