Will Facebook Home Spawn a Legion of Screen-Snatching Copycats?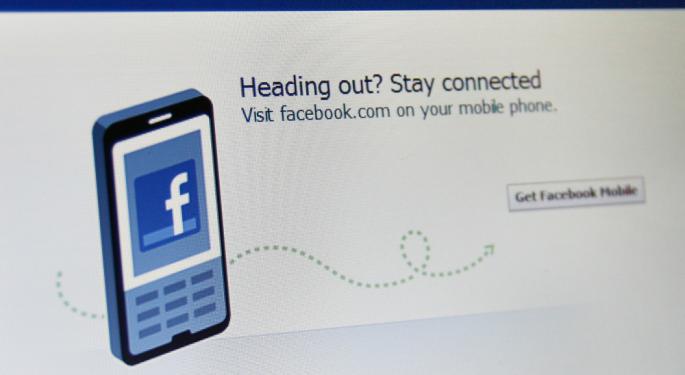 Facebook (NASDAQ: FB) is about to hijack the screens of many Android devices.
This may be a brilliant move by Facebook's developers, but it could inspire a cornucopia of copycats.
Twitter
While at least one analyst believes that Facebook Home is bad for Google (NASDAQ: GOOG), it could be far worse for Twitter. With Facebook Home, the Mark Zuckerberg enterprise could diminish or eliminate any trace of competing social networks.
"…It means Tweet notifications will be at least a level or layer deep and won't even have the benefit of competing with notifications from other social platforms," Mashable's Lance Ulanoff wrote in an op-ed today.
Thus, Twitter may decide to create a new home screen of its own.
Skype
If Microsoft (NASDAQ: MSFT) wants to follow Facebook's lead, it could build a home screen for Office 365, Bing, Internet Explorer or any other popular app or service. Any one of those could work fairly well.
With Skype, however, Microsoft would have the opportunity to bring in a ton of cool visual elements that would not apply to any other app. If anything has the potential to give Facebook a run for its money (in terms of the visual presentation), it's Skype.
Netflix
Netflix (NASDAQ: NFLX) and Facebook have a solid relationship, so there's no danger that the social network will attempt to block the video streaming app.
Even so, Netflix may see an opportunity to strengthen its brand and bolster its services by building a home screen app.
As lame as this may sound, there is a lot of potential for an app of this nature. Netflix could drop images (tiny icons, perhaps) onto the standby screen that appear only on the lock screen. To unlock, users could swipe the center as normal. Once the screen is unlocked, the promoted videos would disappear.
To watch one of the promoted videos, users could simply swipe one of the displayed icons.
This wouldn't be a groundbreaking app by any means, but it could be a handy tool for Netflix subscribers.
Comcast
Comcast (NASDAQ: CMCSA) has even greater potential than Netflix. In addition to lock screen promos, Comcast could develop a special home screen app that fully integrates all of its services and entertainment features. The cable giant has already attempted to do this with the Xfinity App, but Facebook has shown the world that Comcast can do even better.
Angry Birds
This one could be cool or horribly annoying.
If Angry Birds creator Rovio decides to take over the home screen, it should turn the interface into a giant game.
For example, users could add or rearrange their apps by touching, dragging and releasing them, just as they normally would. If the user holds onto the selected app for more than a couple seconds, a slingshot could appear underneath. Then, when the user releases the app, it would fly across the screen and crash into other apps, knocking them around.
While this would probably annoy the average adult user, it could be an appealing gimmick for kids with an Android phone.
Louis Bedigian is the Senior Tech Analyst and Features Writer of Benzinga. You can reach him at 248-636-1322 or louis@benzingapro.com. Follow him @LouisBedigianBZ
Posted-In: Angry Birds Comcast Facebook Microsoft Netflix Rovio SkypeTech Best of Benzinga
View Comments and Join the Discussion!