More than 40% of Consumers Have "No Need" for Best Buy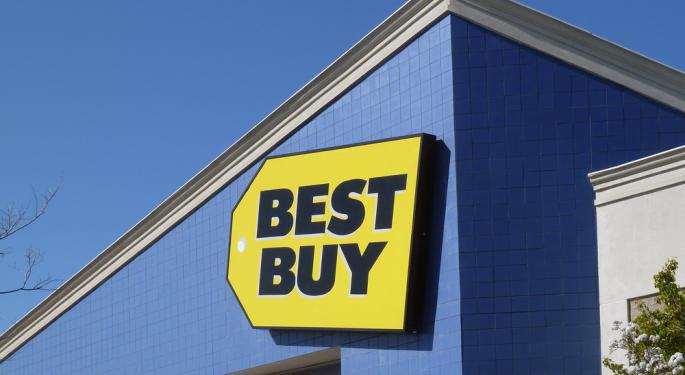 Yahoo Finance (NASDAQ: YHOO) recently asked its readers about their thoughts on big box retailers, particularly Best Buy (NYSE: BBY).
"Best Buy holds its investor meeting today. The stock is down 40% in a year. Will you visit a big box store this holiday season?"
The results are quite devastating:
Yes, just to look (8,504 votes) -- 22 percent
Yes, to buy (14,075 votes) -- 36 percent
I have no need for them anymore (16,796 votes) -- 42 percent
Believe it or not, this is actually an improvement over the results this morning. Hours after the poll started, 44 percent of respondents said that they had "no need" for big box retailers.
Yahoo has yet to close the poll, so the results could continue to change as the day goes on. But even if they do, the initial findings paint an ugly picture for the cornucopia of post-Thanksgiving sales. Black Friday is an important shopping day for big box retailers. Target (NYSE: TGT), Wal-Mart (NYSE: WMT) and other retailers spend millions to persuade consumers to wait in line for the chance to buy a low-priced laptop or TV.
Sometimes the deals are too good to resist. While consumers are unlikely to see massive discounts on premium products from Apple (NASDAQ: AAPL), they might be able to acquire a cheap Dell (NASDAQ: DELL) or Hewlett-Packard (NYSE: HPQ) machine. Now that Windows 8 has been released, the deals are bound to be more tantalizing than ever.
Five years ago, consumers had to wait in the cold to score the best deals. Today all they have to do is visit Amazon.com (NASDAQ: AMZN). This has forced big box retailers to take the Web more seriously.
Long-term, the biggest players may survive simply by strengthening their online presence. Some might even benefit by agreeing to match Amazon's prices. Others are bound to become the next Circuit City.
Only shoppers can decide what will happen to Best Buy.
Follow me @LouisBedigianBZ
Posted-In: best buy Circuit City Target Wal-Mart Yahoo FinanceTech Trading Ideas Best of Benzinga
View Comments and Join the Discussion!