Used Adult Diapers and Other Weird Sources of Fuel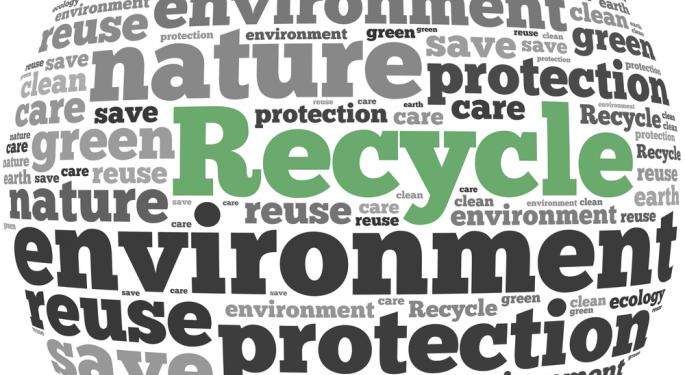 You may have previously read our article about flywheel stocks, the companies that make battery-free electrical storage devices, such as Active Power Inc. (ACPW) which trades on NASDAQ. We also wrote about stocks that produce power from hot air from the ground, like Calpine Corporation (CPN). Then there is one source of green energy that I didn't include in my book, The Green Light on Green Stocks. It was the body heat used by a Swedish company to heat companies.
Now there is a new source of fuel: dirty adult diapers. Due to Japan's rapidly aging population and its limited landfill sites, the country has been inundated with piles of used dirty adult diapers. Fortunately, a company has come up with a solution. Super Faiths Inc. has created a manufacturing process that processes used adult diapers into solid fuel. This fuel is now being used in a Tokyo hospital.
So what other companies use weird fuel? One company that uses an eclectic group of sources of fuel to produce electricity is Hawaiian Electric Industries (HE), which is one of the leading utilities involved in the use of renewable energy sources for the generation of power. Hawaiian Electric uses sugarcane waste to run its generators along with municipal waste and waves from the ocean. Of course the company uses other less exotic power sources such as wind, solar, photovoltaic, geothermal, and hydroelectric. Earnings for the latest quarter ending June 30 spiked by an incredible 43% on a 7.5% rise in revenues. The stock trades at 15.5 times forward earnings and has a 4.8% yield. The company has scheduled its earnings announcement for November 7.
If you like interesting stock lists like this, check out the many free lists of stocks at WallStreetNewsNetwork.com that can be downloaded.
Disclosure: The author didn't own any of the above at the time the article was written.
By Stockerblog.com
The preceding article is from one of our external contributors. It does not represent the opinion of Benzinga and has not been edited.
View Comments and Join the Discussion!
Posted-In: Tech Trading Ideas