New Toshiba Tablet Features USB, Micro HDMI, and MicroSD
Is this another wannabe iPad clone or the iPad-killer we've been waiting for?
We'll know soon. But if competing companies keep making tablets with features that the iPad lacks, Apple (NASDAQ: AAPL) might have something to worry about.
Whatever the case, Toshiba is reportedly gearing up to launch a new tablet that will feature a USB port, micro HDMI and MicroSD. Why the "micro" additions? Toshiba's last tablet, the Thrive, was big, bulky, and featured full-size ports. To make the next tablet thinner and lighter, Toshiba had to scale things back a bit – but still wanted to include these premium features. This sounds like a win-win to me.
The pictures, which come from a Notebook Italia report, could very well be Photoshopped masterpieces. They certainly look digital, and until a confirmation comes I'm not ruling out the possibility of a hoax. But this tablet does feel like something Toshiba would make.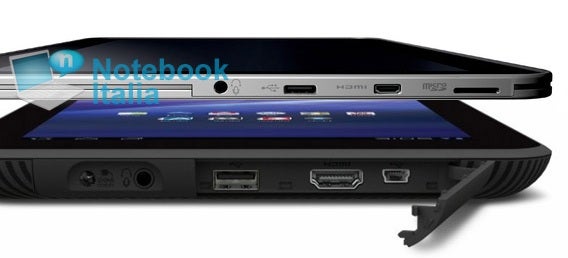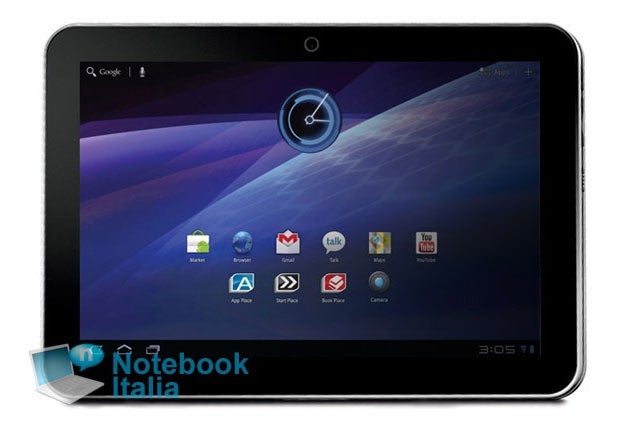 If this turns out to be the real deal, then know this: Android and Me's sources say that the new tablet will feature a dual-core 1.5 GHz processor.
Follow me @LouisBedigian
Posted-In: Android and Me Notebook Italia Photoshop tablets toshiba Toshiba ThriveTech Best of Benzinga
View Comments and Join the Discussion!