Four Ways Google's Self-Driving Cars Will Change the World – Three Ways They Will Ruin Everything
The evolution, revolution, and inevitable destruction of transportation.
Last week, Google (NASDAQ: GOOG) received some bad press after one of its self-driving vehicles got into an accident. The news sounded awful; in addition to raising concerns about self-driving vehicles, it made it sound as though Google had failed. But then the company came forward and said that a human was driving the car.
Since that time, Google has claimed that it is unable to release the official accident report, raising questions about what really happened during the crash. But this incident is unlikely to stop the search engine giant from pushing ahead with its plans to build a perfected fleet of self-driving Priuses.
Is this a future we should embrace? Are self-driving cars the revolution we have been waiting for? Or is this another Toyota (NYSE: TM) disaster waiting to happen?
Four Ways Google's Self-Driving Cars Will Change The World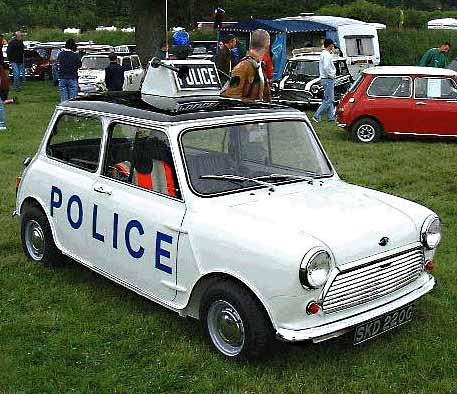 4. Speeding Tickets? What Speeding Tickets?
Few things in life are as frustrating as a cop who pulls you over for speeding 10 miles above the limit while ignoring the guy who ran a red light and the girl who's swerving in and out of traffic. Which of these three drivers poses the greatest risk? That's open for debate, I suppose. But with a self-driving car, this wouldn't be an issue. Even if your car malfunctioned and ran a red light, the cop couldn't blame the driver because there isn't one. Thus, there'd be no one to pull over and ticket.
3. No More Valets
I've never liked the idea of letting someone else park my car. Never mind the horror stories of theft, joyrides and abusive driving, as even the most responsible valet might be forced to do bad things (ex: if there aren't any parking spots available, he may have to sit in your car and leave it running).
If the day comes when cars are truly able to drive themselves, there is no doubt that they will be able to park themselves as well. This will eliminate the need for valets, the hassle of parallel parking (a problem many car companies are already trying to solve), and open the door for more efficiently designed parking lots. Self-parking cars could feasibly cram into tighter spots, especially if the doors did not have to open. The car could drop you off at the entrance, park itself, and then pick you up when you're done. A simple Android app could be used to trigger the car's return.
2. Work Extra Hours – or Shed Five from the Work Week
If you could come into work one half-hour later and leave one half-hour sooner, wouldn't you? One day, you might be able to do just that – and it's all thanks to Google.
The average person spends 20 to 30 minutes driving to work each morning. With a self-driving vehicle, we could open our laptops and spend that time working. This would allow us to start the day at the beginning of our commute and continue working on the drive home.
If leaving early isn't your goal, Google's self-driving cars could be used to work an extra hour without spending any additional time at work (depending on the length of your commute, of course).
Granted, these benefits only apply to those who either work in an office or can perform some of their duties with a computer. But those who can't work while commuting will still benefit from a self-driving car. Instead of focusing on the road, drivers – or shall we say passengers? – could kick back, watch part of a movie, play a video game, surf the web, take a nap, etc.
1. A Google Car Will Never Drive Home Drunk
As I noted last week, a Google car will never put anyone in danger because it had too much to drink.
Three Ways Google's Self-Driving Cars Will Ruin Everything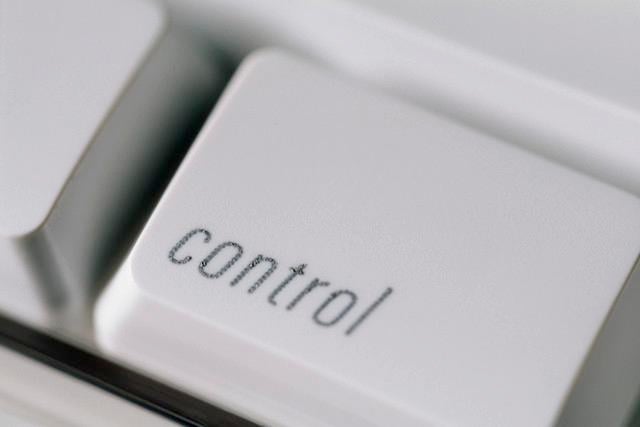 3. Partial Control First, No Control Later
In the beginning, self-driving cars will be just like the cars we have today. You will be able to override the auto controls at any time and take the wheel. Long-term, however, these manual features are likely to slip away.
To be fully effective, self-driving cars will need to be just that: entirely self-driven. To be safe, they will need to communicate with each other and take control of the road. And in order to do that, they will need to resemble the system in Minority Report, in which the highway was turned into a giant track of cars that automatically drive to a particular location. If drivers could interfere with that system and control their own vehicles, they would ultimately bring it down. Thus, Google's self-driving cars would lead to a world in which we are no longer drivers – simply passengers.
Some people love this idea, but I don't. I would rather have the ability to control my own vehicle.
2. No Accountability Whatsoever
Without human drivers, we won't have anyone to hold accountable for accidents…except Google.
But if Google is in charge, how will we proceed when a deadly accident occurs? Do we get to sue the search engine giant? Will we have an insurance system that requires Google to pay for certain kinds of repairs without forcing us to endure a lifetime of legal proceedings?
These are a just a few of the questions that need to be raised before Google or any other corporation should be allowed to influence, take control of, or reformat the way we drive.
1. Hacking Gone Awry
Whether you love or loathe today's group of hackers, the thought of letting them or anyone else gain control of a self-driving vehicle is absolutely horrifying. Google will surely claim that hacking cannot happen. But these cars will be equipped with internal computers. They will be connected to the Internet and to global positioning systems. And, in time, the cars will likely be linked to each other. All told, this opens the door for an unbearably violent cyber attack that would turn our freeways into giant morgues.
Follow me @LouisBedigian
Posted-In: Google Google self-driving cars Jalopnik Justin Hyde Minority Report self-driving cars SpielbergTech Best of Benzinga
View Comments and Join the Discussion!