Elon Musk: The Next Steve Jobs?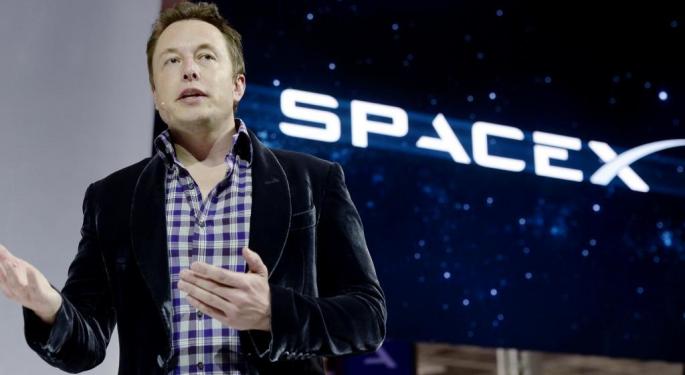 Tesla Motors Inc (NASDAQ: TSLA) CEO Elon Musk has quite a bit of hype surrounding him at all times.
On Quora, users compared him to Apple Inc. (NASDAQ: AAPL)'s iconic co-founder, Steve Jobs. When asked -- "Is Elon Musk the next Steve Jobs?" -- a a former SpaceX employee told her side of the story.
Dolly Singh, former Head of Talent Acquisition at SpaceX (via Quora):
After working directly for Elon Musk for 5 ½ years and having countless hours of meetings with him – I am reasonably qualified to answer this question. I was formerly Head of Talent Acq at SpaceX and working for Elon has been one of the most fulfilling experiences of my life, and one for which I am deeply grateful.
Elon is without question one of the most brilliant, dynamic, and charismatic people that I have ever met. It was an honor to build an effective working partnership with him and help build one of the world's most amazing companies. I have recently read articles comparing him to Steve Jobs on a regular basis, but in my humble opinion, Mr. Jobs in all his greatness has nothing on Elon. Elon is Wernher von Braun, Howard Hughes, Henry Ford, Bill Gates, Steve Jobs and every other badass all rolled into one.
He reads voraciously; he taught himself how to design, and build the world's most advanced rockets and spacecraft by reading books. Elon is an astute student of history and has studied all the greats mentioned above and many others, he combines their insights along with his own innate almost unnatural talents.
Elon is a phenom, some sort of exceptional freak of nature. His mom Maye Musk (a stunningly beautiful spokeswoman and professional speaker) congratulated him on the recent successes with SpaceX and Tesla and in that private conversation she said that his only response what that he was just getting started. . . So again, a bet on Elon continuing to define #winning is one I'm willing to make. Full disclosure, I am long Tesla, Solar City and SpaceX.
The preceding article is from one of our external contributors. It does not represent the opinion of Benzinga and has not been edited.
Posted-In: Apple Dolly Singh Elon Musk Quora SpaceX TeslaSuccess Stories Tech Best of Benzinga
View Comments and Join the Discussion!