Exclusive: Rapper Ludacris Discusses New Partnership With Roadie, A 'Friendshipping' Company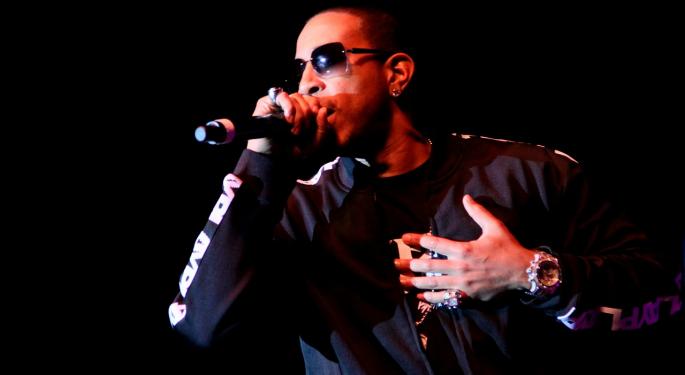 Benzinga recently had the chance to speak with Chris "Ludacris" Bridges about his new partnership with Atlanta-based shipping marketplace Roadie.
Roadie is a platform that allows customers who want to ship items to utilize Roadie's network of drivers already delivering to the intended destination. Roadie's website describes the service as "like carpooling for cargo."
About The Roadie Deal
Benzinga asked Bridges about joining forces with Roadie.
"In my opinion, it is literally a faster, cheaper, friendlier way to get stuff to where it's going," Bridges told Benzinga. "It's kind of similar to [what] Uber is doing…It's just revolutionizing how people get packages and how people deliver packages."
Related Link: Mercedes Aims For Uber
Is 'Friendshipping' Safe?
When Benzinga asked if customers should feel safe using Roadie deliveries, Bridges explained that safety is a top priority for the company.
"Of course I had my reservations and I asked the same questions, but I feel extremely secure. With this, you're getting the person's entire – all their information, who they are. Everybody's been vetted, so it's almost like going a step further," Bridges explained.
All packages are insured up to $500, but customers are also allowed to be extremely discerning when it comes to choosing the Roadie drivers that deliver their goods.
What's Next?
When asked what's next on the plate for the award-winning rapper and actor, Bridges said that the focus remains on the silver screen rather than the recording studio these days.
"'Fast and Furious 8.' We start shooting in March 2016…I think we've already defied in terms of how many sequels anyone thought we could do because the storylines and movies continue to get bigger and better," he told Benzinga.
The most recent installment of the "Fast and Furious" series, "Furious 7," is now the fifth highest-grossing film of all time.
Louis Bedigian contributed to this report.
Image Credit: Public Domain
Posted-In: Chris Bridges Ludacris RoadieSuccess Stories Exclusives Tech Interview Best of Benzinga
View Comments and Join the Discussion!