25 Year-Evolution Of Startups With Brad Feld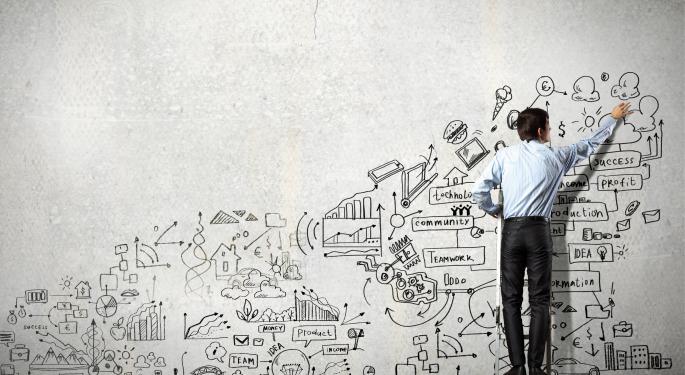 Google. Microsoft. Facebook. All mega-companies with humble beginnings.
Successful startups are pretty common nowadays. But this has hardly always been the case. Entrepreneur, author, blogger and venture capitalist Brad Feld has been funding technology startups since the early 1990s. He sat down with Benzinga to talk about the differences between creating a startup now and when he did his first startup nearly 30 years ago.
The year was 1987, and Feld had just started his first company, Feld Technologies. But there was virtually no information about startups or entrepreneurs. Of course, the Internet of today didn't exist back then. The books that did exist were more about general business, Feld said. You know the type -- 10 to 15 pages of photographs in the middle of the business guy as a child, then a teenager, then a successful adult in front of his private plane.
"I remember reading Lee Iacocca's book about rejuvenating Chrysler, and that was an example of the thing that, if you were interested in business, you'd read," said Feld.
Related: 5 Biggest Risks Every Entrepreneur Must Take
Little Knowledge Base
Almost all of the information Feld received was from peers. In 1990, he joined the Young Entrepreneurs organization, which later merged with the World Entrepreneurs organization to form a singular Entrepreneurs Organization. Feld was one of the first 100 members -- the organization has over 9,000 members worldwide. He said finding those peers really helped him understand the importance of peer groups and mentors. Feld often emphasizes the importance of entrepreneurs surrounding themselves with a team of peers and mentors.
"I think great entrepreneurs are people collectors," said Feld. "They're constantly looking for amazing people,whether it's a co-founder or an early employee or somebody in a leadership role. You're always looking for those people to add to your team."
In addition to organizations, events like the MIT Entrepreneurship Forum (now called the MIT Enterprise Forum) were other places where you could get lower or conventional wisdom and listen to stories from other entrepreneurs, but that was about it.
"The ability to understand what people were going through -- what the entrepreneurial art was, techniques that you could integrate into your own business, the dynamics around success and failure -- was really not visible," said Feld.
Feld said that this lack of a knowledge base for entrepreneurs played into his work with the StartUp Revolution series, which is comprised of books and blogs designed to help people with multiple aspects of a startup.
"I'm a deep, deep believer in the notion of democratization of innovation -- the idea that anybody should be able to create a company anywhere, and that the amazing innovations are going to come in unexpected places from unexpected people," said Feld.
Technological Ubiquity
Technology, and the way it simplifies communication, is also a big difference. The amount of friction that exists in communication today is much lower, Feld said, and the ability to engage with customers and collaborators without having to "stick your body on a plane" is remarkably better. In addition to businesses, technology is now woven through people's lives.
"In 1987, it wasn't the case that everybody had an iPhone and laptop at home connected to the Internet that connected to all of their stuff that was in the cloud -- none of that stuff existed," said Feld. "I mean, you were lucky when someone had a PC on their desk that had floppy disk drives and was maybe connected to a few more PCs in the office."
Posted-In: Brad Feld entrepreneur Massachusetts Institute of Technology tech startupsEntrepreneurship Success Stories Startups Interview Best of Benzinga
View Comments and Join the Discussion!