Anki Is Building Real-World Video Games With High-End Robotics, iPhones And A $50 Million Investment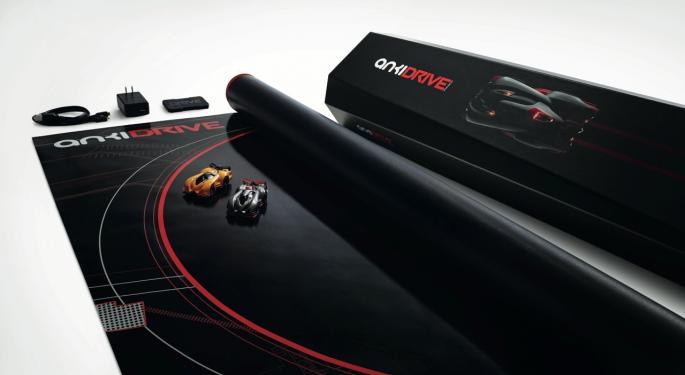 Consumer robotics startup Anki wants to create the future of interactive, player- and AI-controlled toys.
Founded by Mark Palatucci, Boris Sofman and Hanns Tappeiner, Anki is backed with nearly $50 million from a number of high-profile investors, including Andreessen Horowitz and Index Ventures.
"We've been working to take artificial intelligence out of research labs and build it into consumer products that people can use in their everyday lives," Palatucci, Anki's Chief Product Officer, told Benzinga.
The company's first product, Anki Drive, is a modern-day version of the miniature electric-powered cars that were popular a few decades ago.
"One of the things we realized was that video games have taken advantage of every advance in technology over the last three decades, whether it be high-speed graphics, Internet connections, or most recently social and mobile gaming," said Palatucci. "If you compare that to physical toys or physical games, they really haven't been touched by technology in the same way. So a lot of what people are playing with today is the same thing that people were playing with in the 1960s and 1970s."
Before Anki was started, Palatucci and his co-founders began to realize that the toy market was "really huge." They also noticed that while video games are very interactive, they do not provide the same emotional connection as a physical object.
"People literally fall in love with their teddy bears," said Palatucci. "[The character within the toy] creates a really strong bond between the person and the object. Video games don't necessarily have that to the same extent."
But video games do have the ability to adapt. They can advance and become more challenging to keep the player at bay as he or she progresses. This allows video games to maintain their entertainment value even after long periods of play.
"The content is significantly more engaging than what people do in a physical world," said Palatucci. "So we really saw an opportunity to create a new type of entertainment experience, one that combines the magic of video games and all the things that you can do in the virtual world with the emotional connection and the physicality and tangibility that you get from the physical world."
The result is a four-player racing experience that uses real toy cars and a real vinyl track.
The vehicles are controlled with an iPhone (4S, 5, 5C and 5S are supported), iPod Touch (fifth-generation) or iPad (third-generation or later). They can also be set to AI controls, allowing one player to race as many as three computer-controlled vehicles.
Two-on-two (two players versus two AI vehicles) and three-on-one (three players versus one AI vehicle) races are also possible.
"We really believe that this is a new type of entertainment," said Palatucci. "We believe that it's a really great first step."

Image Credit: Anki
How It Works
Early on in the development of Anki Drive, the team discovered that parents appreciated the convenience of having a track that could be rolled out and rolled back up in 20 to 30 seconds.
"You've probably seen other physical games or physical toys where you have a huge number of pieces," said Palatucci. "Pieces can get lost. It takes a long time to snap them together or break them apart.
"We just had such an enormously positive response when we talked to parents about this mat, that it can just be rolled up and put away in a matter of seconds. Given that feedback, it was something we continued to push on and develop. There was a lot of work that went into the material selection."
Anki also put a lot of effort into the ink that's used on the track, which is essential to the vehicles' AI controls. Each car has a camera sensor on the bottom that can more or less "read" the road. This allows the AI-controlled vehicles to know where they are going when battling a human opponent.
And like cars in a video game, Anki Drive vehicles get better over time.
"We want them to be able to evolve with the player, and we want the player to customize them, depending on their personality and how they see fit," said Palatucci.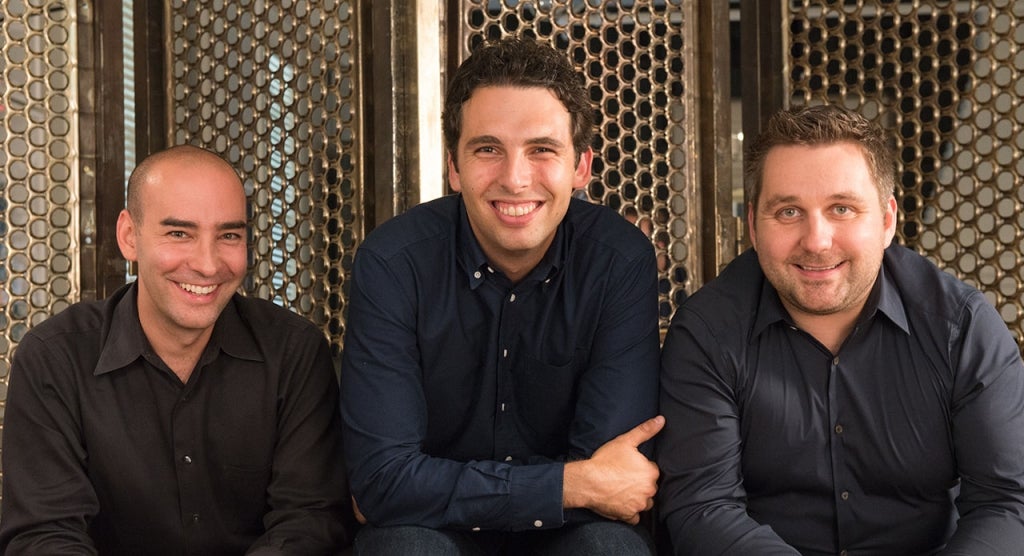 From left: Anki co-founders Mark Palatucci, Boris Sofman and Hanns Tappeiner.
Image Credit: Anki
Every car has an unspecified amount of memory that can store data, such as upgrades. When the player applies an upgrade, it is written into the vehicle forever. If he or she sells it on eBay (NASDAQ: EBAY) or trades it to a friend, the new owner will have the luxury of controlling a more advanced vehicle.
For the time being, Anki Drive does not officially support hacking. But the company understands that it will be an important aspect for some users.
"We're developers, and this is totally something that people will want to hack," said Palatucci. "So it's something we're thinking hard about, because we think it's something people will want to do in the future."
Anki Drive was released on Wednesday, October 23. The $199 starter kit -- which includes two cars and a racing mat, among other goodies -- is already on backorder at Anki.com.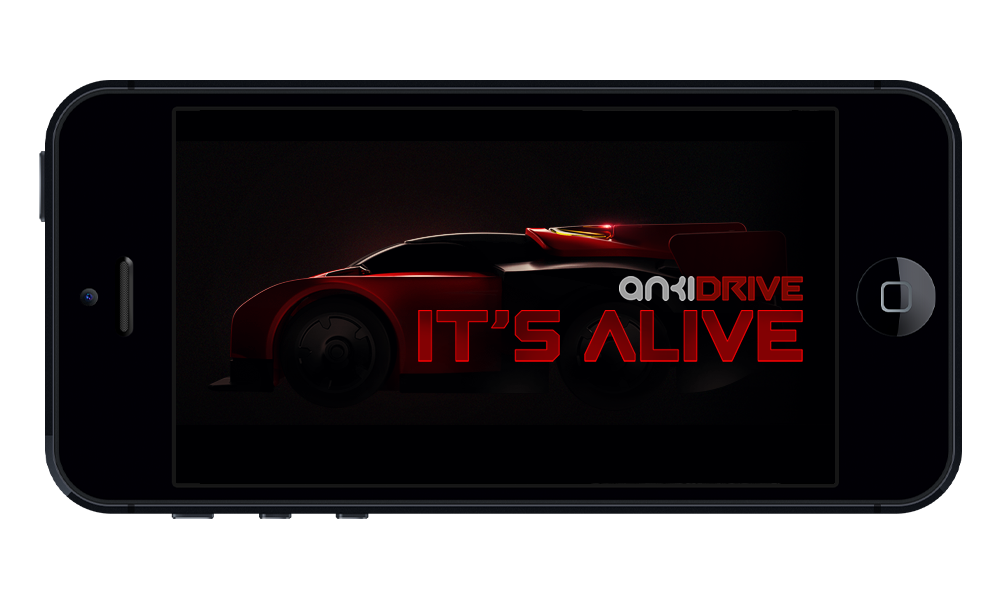 Image Credit: Anki
Apple Stores (NASDAQ: AAPL) and Apple.com are slated to carry the set (along with two additional vehicles), but this address -- go.anki.com/applestore -- currently redirects to a search page that does not yield any results.
To spread the word and provide consumers with some hands-on demo time, Anki plans to host a handful of events at Apple Stores in New York, Chicago, Boston, Montreal and Santa Monica.
Disclosure: At the time of this writing, Louis Bedigian had no position in the equities mentioned in this report.
Louis Bedigian is the Senior Tech Analyst and Features Writer of Benzinga. You can reach him at louis(at)benzingapro(dot)com. Follow him @LouisBedigianBZ
Posted-In: Andreessen Horowitz Anki Anki Drive Apple Store Apple.comStartups Tech Interview Best of Benzinga
View Comments and Join the Discussion!