Why Google Maps is a Win for Everyone, Including Apple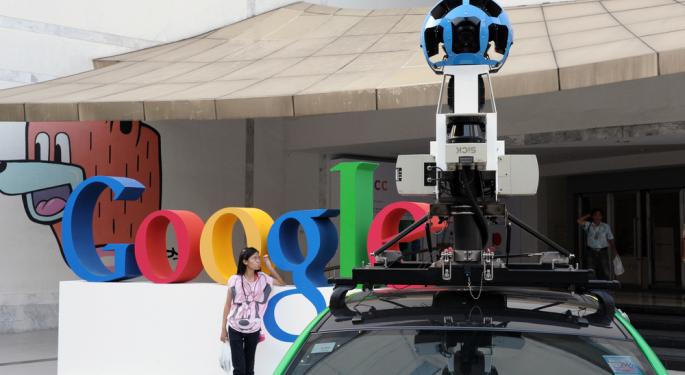 There is a lot of speculation surrounding the arrival of Google (NASDAQ: GOOG) Maps on iOS 6. Most argue that this is a big win for Google and a huge loss for Apple (NASDAQ: AAPL), which may have lost any hope of persuading users to stick with its own Maps app. At least one analyst believes that Apple will oust Google Maps in the distant future in an attempt to force users to switch.
Others believe that Google made a mistake in providing a new app to iOS 6. They say that the search engine giant would have been wiser to hold onto Google Maps and use it to drive sales of Android devices.
All of these arguments have a point. Apple might have to give up the dream of dominating the navigation industry. The iPhone maker could acquire a major GPS maker, such as Garmin (NASDAQ: GRMN) or TomTom (OTC: TMOAF), fix iOS Maps and kick Google out. Google might simply bail on iOS and tell users to purchase an Android phone.
None of these scenarios are going to come true, and there is a simple reason for that. In each case, nobody wins. By being greedy, Google will inadvertently reduce its user base. In doing so, fewer people will use Google's services, which will slowly erode the business.
Similarly, if Apple ever decides to force its users to switch to the Maps app, they will be given a viable reason to drop the iPhone and switch to Android instead. Up until this point, Apple has not done that. While Apple and Android enthusiasts will forever argue about which platform is better, the reality is that both of them are equally great. Apple could lose millions of customers if it did something to change that.
This is why Apple and Google will continue to coexist as they did before Apple erroneously ousted Google Maps from iOS. Instead of kissing and making up, however, Apple will simply leave the door open for Google to walk through whenever it pleases.
In 2013, Apple will likely say that it has made great strides in perfecting its own mapping application. By 2014, the company might even claim that it has the best navigational tool available. Regardless of how Apple's Maps app performs, Google Maps will remain on iOS.
Google has the brand, resources and creative knowhow to continue innovating far faster than Apple in this regard. Not even TomTom -- which would cost Apple billions to acquire -- could change that. Software, particularly areas that involve a degree of search, is Google's territory.
Hardware is Apple's territory. This is why Apple designs the Lexus of the computer world, AKA the MacBook Pro and MacBook Air. Google Maps is the Lexus of the navigation industry. The Chromebook, however, is more like a used Toyota (NYSE: TM). It serves its purpose, but it is far from a luxury automobile.
Follow me @LouisBedigianBZ
View Comments and Join the Discussion!
Posted-In: Apple Google Google Maps iOS 6Success Stories Tech Best of Benzinga