How Theranos' Founder Lost $4.5 Billion In Net Worth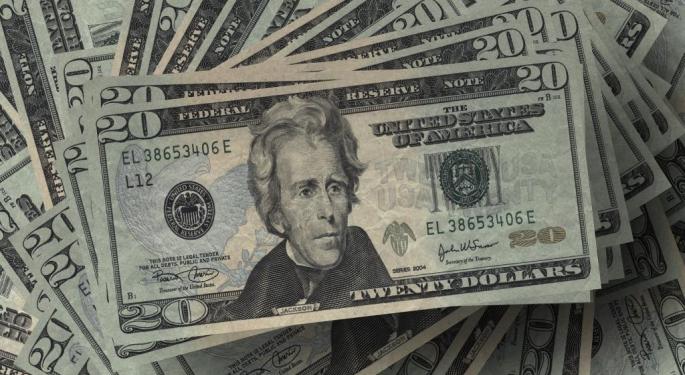 The Wall Street Journal recently suggested that Walgreens Boots Alliance Inc (NASDAQ: WBA)'s relationship with Theranos should be classified as "an extreme case study of what can wrong" in a business deal.
Theranos is a startup company that created a medical testing device called Edison that examines blood samples to help diagnose and detect dozens of conditions. The company struck a deal with Walgreens in 2013 to bring its testing devices to Walgreens' stores, but the relationship turned sour. Federal inspectors uncovered irregularities with the blood testing system and Walgreens' own executives haven't personally been granted access to Theranos' labs.
Related Link: Walgreens' Relationship With Theranos 'An Extreme Case Study Of What Can Go Wrong'
At its peak, Theranos' founder Elizabeth Holmes was worth as much as $4.5 billion. Today, she is worth nothing, at least according to Forbes.
According to Forbes, Theranos' was valued as much as $9 billion in 2014 and Holmes' wealth is based entirely on her 50 percent stake in the company. Venture capitalists and experts Forbes interviewed are now placing Theranos' valuation at $800 million - $724 million in cash that it has raised and the remainder represents its intellectual property.
In the event of a liquidation of the company, Theranos' investors have priority given they only bought preferred shares as opposed to Homes that owns a particular kind of preferred equity called participating preferred shares.
The publication did however point out that it is unaware of any liquidation plans.
"At such a low valuation, Holmes' stake is essentially worth nothing," Forbes stated while adding even if it does have value, participating preferred investors "get their money back and more before Homes gets a cent."
View Comments and Join the Discussion!
Posted-In: Elizabeth Holmes Elizabeth Holmes Net Worth Theranos Valuation TheraonsStartups Media Best of Benzinga