EquityZen: A Stock Market For Private Companies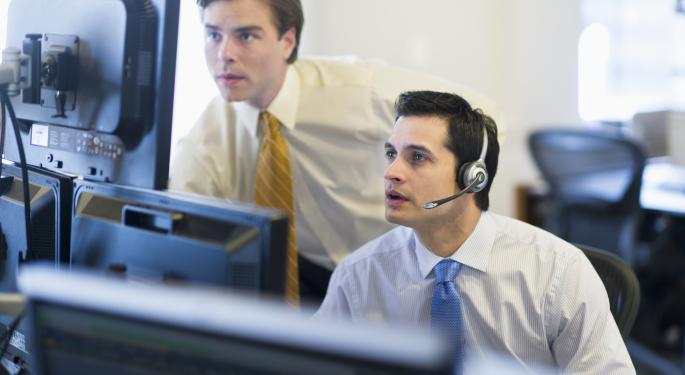 Among the contestants for the Benzinga Fintech Awards is EquityZen, a marketplace for secondary investments in $50 million private companies and startups. Benzinga recently interviewed EquityZen CEO, Atish Davda.
Here is what Davda had to say about his company and its future prospects.
What Is EquityZen?
"In short, EquityZen is a stock market for private companies. So, before a company goes public and can list on NASDAQ or NYSE, employees, early founders, early investors of the company can come to EquityZen, sell a small portion of their equity," Davda said.
"We connect them to the buyers that are interested in their company and everyone wins."
Related Link: These 6 Experts Are Judging The Future Of Financial Technology
What Is EquityZen's Business Model?
Davda replied, "We work with companies with at least $50 million in enterprise value and above. Roughly, that's about a series B company or bigger."
How Does EquityZen Profit?
"The way EquityZen makes money is if we help a company or their shareholders sell a million dollars worth of shares, all with company approval -- this is important -- the company has got to be on board; if your company says no, we are not going to jam ourselves in there," Davda commented.
"We try to make friends in this space, but if we help the company and the shareholder sell a million dollar of shares and we place a million dollar on the buy side, EquityZen will receive some capital from the buy side as commission and some capital from the sell side as commission."
How Is EquityZen Unlike Others?
In speaking about what makes EquityZen unique, Davda said that with EquityZen, "Private and illiquid stocks that they [investors] couldn't value, but have to wait until well after the company went public, can now invest as little as $20,000 in these private, hot, venture-backed companies. And the companies, best of all, get a say in the matter and they get to keep their employees."
Watch the full interview below.
Posted-In: Atish Davda EquityZen FinTech AwardsFintech Startups Exclusives Interview Best of Benzinga
View Comments and Join the Discussion!