Prism Is Raising More Money To Succeed Where Big Banks Have Failed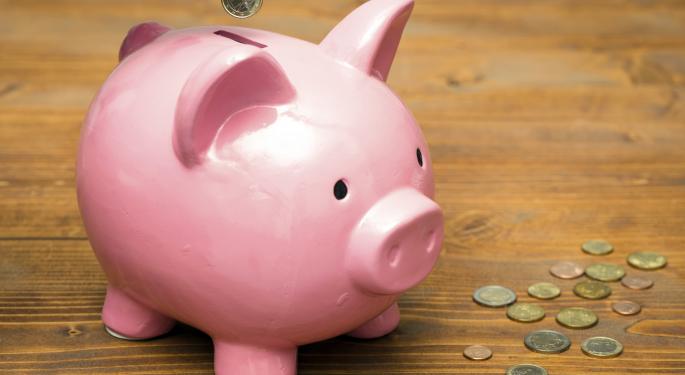 Prism, a startup devoted to simplifying the way consumers pay bills, has already raised nearly $1.8 million. Now the company is seeking more in another round.
"It's really a long-term play to disrupt banking, starting from this entry point of bills because it's a solvable problem and it's the biggest pain point for consumers," Tyler Griffin, co-founder and CEO of Prism, told Benzinga.
Like many startups, Prism started as a simple idea. Griffin and his co-founder, Steve Gordon, wanted to help everyday Americans with their finances.
"We wanted to solve the really big problems, and one thing we learned was that the budgeting/savings dynamic was really a secondary problem for most people," said Griffin. "The biggest problem was not having enough money every month, not knowing where their money was going, being totally overwhelmed and stressed out by their bills. We got really excited to solve that specific problem."
Related Link: Dan Loeb, Kyle Bass And Other Star Investors Love This Startup
Free Services
Prism offers free bill pay services, but Griffin has a plan for how it will become a profitable company.
"The way we make money goes back to what I was saying before -- the opportunities to disrupt finance," Griffin explained. "We're not making any money today. We're never gonna charge to pay bills. Part of the technology we built is that we can do it for free. We don't incur any costs when someone pays a bill through us, so we don't have to charge."
Prism wants to offer its customers an increasing menu of tools that separates the company from banks and provides better options.
"Take the example of investment accounts," Griffin added. "If you do want to save, it's really hard to know where to put your money. You go to most investment sites and you've got 80 mutual funds to choose from. We want to take the technology approach to that where we make saving and budgeting as easy as posting an update in Facebook. We do that after we've gotten people comfortable with [paying] their bills."
Down Payment
Some of Prism's customers are taking full advantage of the service. Griffin said that one even used it to help him put a down payment on his house.
"We're currently not a budgeting app," said Griffin. "We're not a savings app. But giving people control of their money, getting them to be on top of their finances and knowing where their money is going every month is really powerful."
Related Link: 5 Emerging Economy Startups Google Should Mentor
Banks: Competitors Or Partners?
Griffin wants to disrupt the financial sector, but he doesn't necessarily view Prism as a direct competitor to banks.
"I don't know that I see the banks as competitors," he said. "I think banks will always have a place in the economy. They're large, regulated institutions. They need to be moving capital and holding capital."
Banks might be necessary, but Griffin said they have done a poor job of serving consumers -- especially millennials.
"They haven't built the technology [or] the customer service infrastructure that people expect today from high-quality companies," Griffin added. "I see us being a layer on top of banks."
Griffin cited Square as an example. He said that firm accomplished a similar goal with credit cards and payment gateways. He hopes Prism can be a similar, customer-focused layer that slides right into consumers' financial lives.
"We're sitting on top of your bank, we're sitting on top of your billers," Griffin concluded. "You're working through us. But those banks and billers are still around. I don't think that we're gonna try to compete away banks. I think we'll ultimately reduce them to commodity status because the differentiation from the consumer perspective will be pretty minimal."
Disclosure: At the time of this writing, Louis Bedigian had no position in the equities mentioned in this report.
Posted-In: FintechBZ Steve Gordon Tyler GriffinStartups Tech Interview Best of Benzinga
View Comments and Join the Discussion!