Why Do Startups Brag About How Much Money They Raised?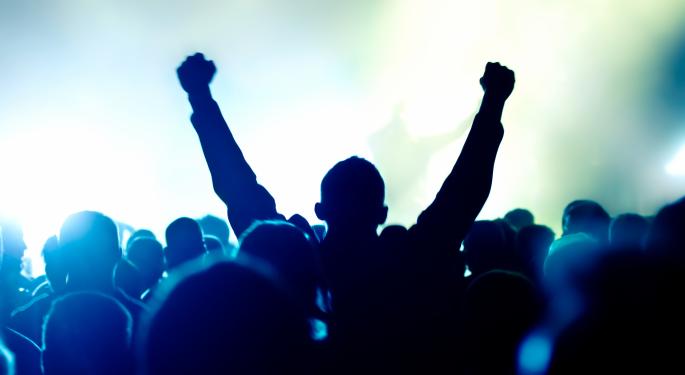 In 2013, hundreds (if not thousands) of firms bragged about how much money they raised.
Benzinga interviewed several of them, including AppLift, which raised $13 million in June and another $7 million in October.
Visier, a workforce analytics and planning solutions company, secured a $15 million investment from investors. This was in addition to its previous raise of $9 million.
And Auctionata, a real-time auction website from former eBay PowerSeller Alexander Zacke, raised $20 million.
Big Money, Worthless Publicity?
Those investments are impressive, but what are these public announcements really worth? Is there any real value in bragging about how much money a startup has raised?
"The publicity you get from something like that is generally not the kind of publicity that reaches the average consumer," Tim Grace, Head of Product at Trunk Club, told Benzinga.
"The publicity that we would get for something like that is something that would just, basically, get us a little bit of backslaps in the overall technology and investing community. At that point that doesn't really benefit our business or our growth or our ability to delight and acquire new customers."
Related: EyeEm Scores $6 Million Investment to Take Down Instagram
Getting Personal
TrunkClub.com is a men's personalized shopping service. It's free to sign up, and members are assigned a personal stylist who puts together a box of clothes based on members' needs and preferences. When the box arrives, members can try on the clothes and return the items they don't want. They will only be charged for what they keep.
"Our CEO, Brian [Spaly], started the company Bonobos, in which he designed and created a men's clothing line," said Grace. "We have folks on staff who really understand how to make guys look great. We have those people train all the other personal stylists so that they can do the same."
Raising Money Is Not Success
Entrepreneurs may be tempted to continue bragging about their investments, but Grace cautioned against this approach.
"Raising money is not necessarily success," he said. "Raising money is just a means to an end. Success is us opening a new office in Dallas, Texas. Success is us being a profitable company. Success is us having 40,000 delighted members. I think those are the kinds of things that make us excited and less how much money we happen to have in the bank."
Disclosure: At the time of this writing, Louis Bedigian had no position in the equities mentioned in this report.
Posted-In: Alexander Zacke AppLift Auctionata Bonobos Brian SpalyStartups Tech Interview Best of Benzinga
View Comments and Join the Discussion!