The Sensors In Your Future With John Sculley And Sunny Vu Of Misfits Wearables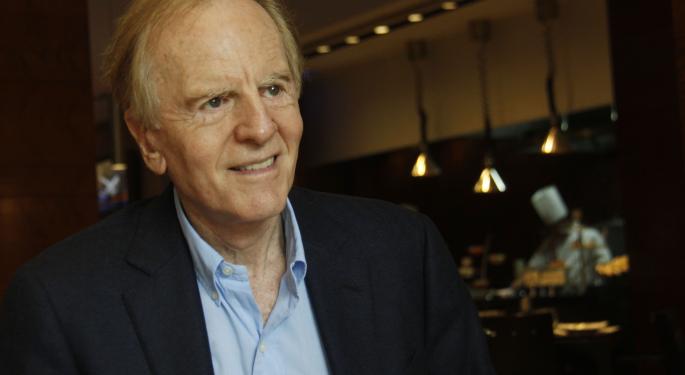 Sunny Vu, Misfit Wearables CEO, and John Sculley, former Apple (NASDAQ: AAPL) CEO and Misfit Wearables co-founder, stopped by CNBC's Squawk Box to talk about their health monitors: a sleek, metal disk -- the Shine -- which can be worn as a lapel, necklace or wristwatch.
"I think the most important thing is that it has this extended battery life. It's going to be a six month battery life product," said Sculley.
Related: Benzinga Market Primer: Tuesday, August 6: Futures Flat Ahead Of Fed Speak
Sculley said that it isn't about eloquence, but about the data science that goes into the device, like tracking sleep patterns and exercise patterns, which can help costumers make predictions about themselves while setting goals and trying to live heather. There's also the feature of social comparison, with the option to share data and view data in the population (as the tech catches on).
"John Chambers [Chairman and CEO of Cisco (NASDAQ: CSCO)] has said there'll be 30 billion wireless connected devices by 2020. Well, most of those are going to be [wearable] sensors connected to computers," said Sculley.
The Shine retails for $99.95 with a clasp. Currently for those concerned with fitness, the wearable devices have future implications that will make life easier for chronic patients, Sculley said.
"We didn't start Misfit to make a pedometer company. We have a number of other products that will be coming out later this year, early next year," said Vu.
Posted-In: CNBC CNBC Squawk Box John Chambers John SculleyStartups Hot Tech Media Best of Benzinga
View Comments and Join the Discussion!