Microsoft Attracts Small Businesses For Windows 10 Launch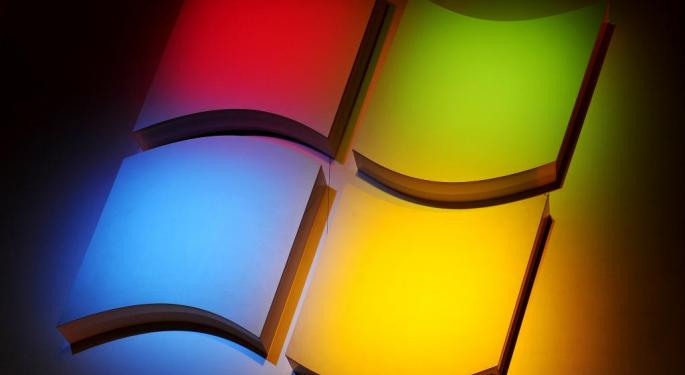 Microsoft Corporation (NASDAQ: MSFT) hosted a number of local events to promote Windows 10 to its small business customers.
The long-awaited operating system was released in store and online on Wednesday, but Microsoft continued the launch festivities on Friday, July 31.
"This is something we're doing at every single Microsoft Store to celebrate the launch of Windows 10," said Darcy Malin, store manager of the Microsoft Store at The Somerset Collection in Troy, Michigan. "We have business sales specialists in every store who kind of work with our small businesses in the area, and they've been the ones who have really reached out to their clients to bring them together to showcase Windows 10 here in the store."
The events featured an overview of the key features and changes in Windows 10, along with some teasers for HoloLens.
"I think one of the things that's gonna attract universal customers is the addition of Cortana, because she is kind of a digital personal assistant that can really help anyone," said Malin. "Whether you're in business, a parent [or] a student, anyone can benefit from Cortana."
Related Link: Microsoft's HoloLens Is What 'You'd Expect From A Cutting-Edge Technology Company'
Thomas Bezak, an IT manager from PMC America, came to the event to meet with his sales rep. He said he carries two phones, an iPhone and a Lumia 925. He prefers the latter.
"I like the wireless charging," said Bezak. "I like the glance screen, so when the phone's asleep I can see the time and appointments and things. I just like the UI -- there's not weird stuff pushed up at the top where I can't reach it, like on the iPhone."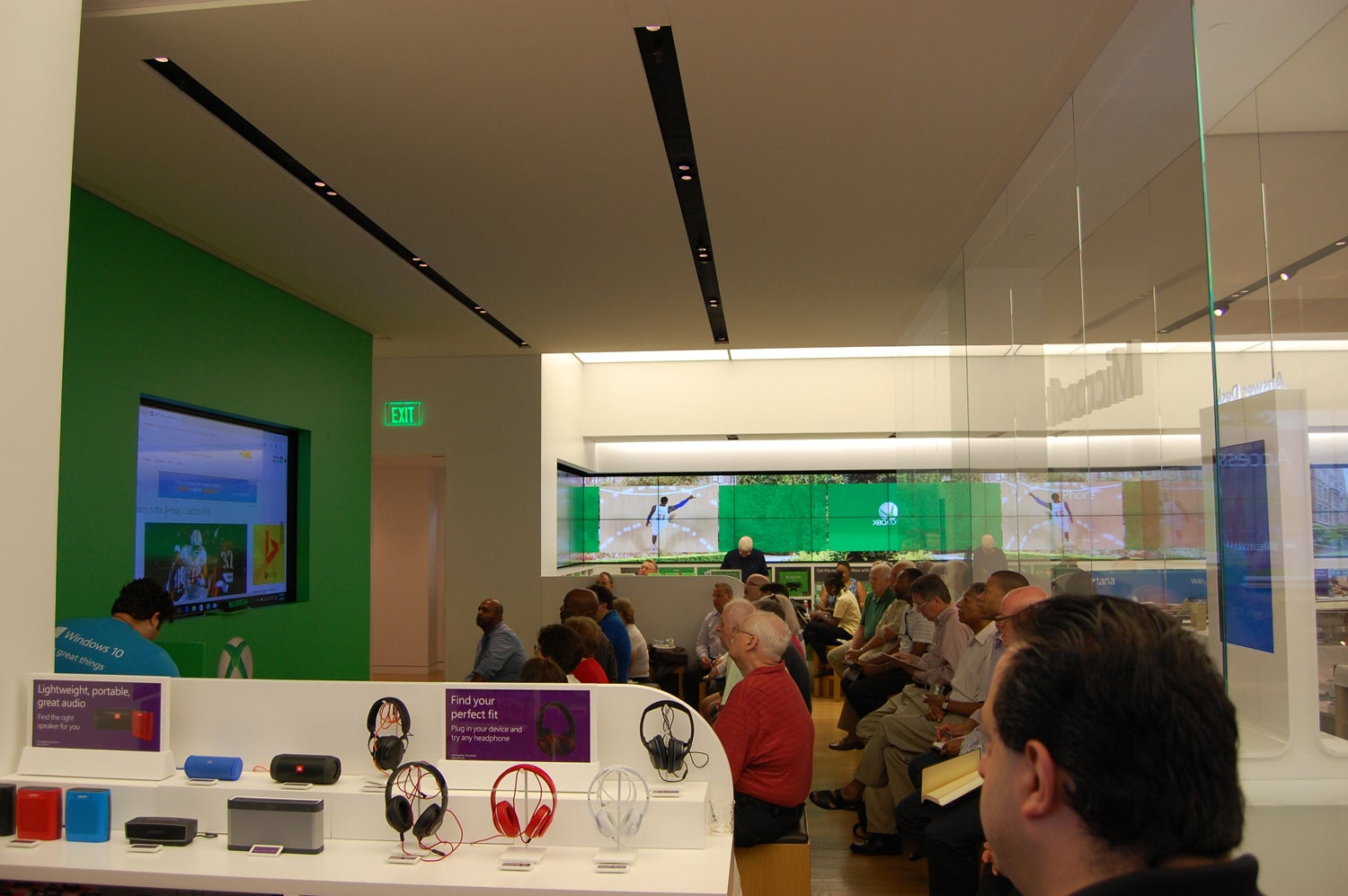 Small business owners (and their employees) gather for Microsoft's presentation. Image Credit: Louis Bedigian.
Bringing It Together
Susan West, who works for an HR consulting company, attended for similar reasons.
"I use the whole Windows environment, from my cell phone to my laptop to my desktop," West told Benzinga. "I was really curious what the difference was and how they were merging the touch screen and the desktop, because I was always struggling between, 'Should I use the touch screen version or desktop?' I really like that they brought that interface together."
West isn't a fangirl, however.
"They need to do more with their apps, especially for the phone," she said. "I do miss that [from when I had Android]. I have even considered going back to Android just because of that reason."
The New Browser
In addition to Cortana, Malin thinks consumers will be attracted to Microsoft's new Web browser, Edge.
"The fact that you can actually write on any webpage is really gonna help businesses share information in real-time right from the Internet," she said, referring to the browser's unique feature.
Disclosure: At the time of this writing, Louis Bedigian had no position in the equities mentioned in this report.
Posted-In: Cortana Darcy Malin HoloLens Microsoft Windows 10Small Business Exclusives Tech Best of Benzinga
View Comments and Join the Discussion!