Betting Your Reputation on an Algorithm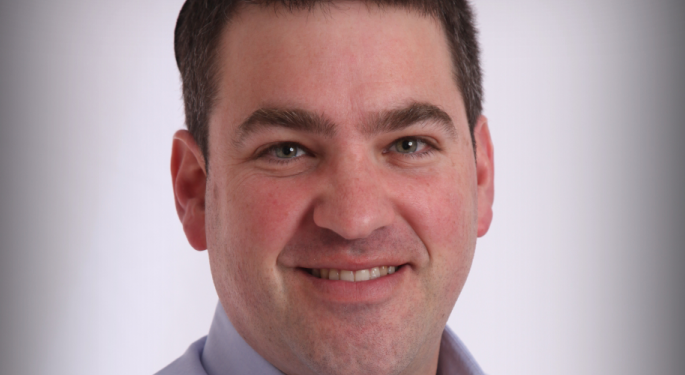 In today's hyper-competitive business environment, it is challenging for traders and advisors to maintain an edge. Many wealth managers divide their time between conducting industry research, prospecting, managing their clients' diverse holdings and exploring new opportunities.
In the digital age, a new skill has an increasingly forceful impact on their business: digital branding. Brokers and traders need an online presence that communicates their business story.
What is an 'online presence'?
Your online presence is NOT, exclusively, your corporate website or your social networking. Here's the truth: Your company's website is actually the second impression you make online. The first impression you make is your first page of Google results. It's like a mini due diligence so easy to perform that it has become ubiquitous. When a client prospect looks at search results for your name, they are often interested in all the results Google returns, not just your corporate site. They want an unbiased view of you or your brand. They are interested to read what the media, previous employees and even so-called 'haters' have to say about the business.
Many financial services professionals take a casual approach to their online presence. But doing so can have dire consequences. Imagine for example, you and your ideal client meet. You both feel that your trading philosophies and methods are aligned, and you feel like you can work well together. Back to his office, the prospect double checks that you are what you said you are. As a precursor to due diligence, he'll Google you. It's therefore vital to ensure that your online presence helps, rather than hinders, your ability to close new business.
Without a concerted effort, the first page of Google results is often a mixture of seemingly random or outdated news articles, database pages and directories. Unless you are a well-established brand, your results will often include pages about someone else who shares your name. At best, these results can confound the searcher; at worst, they can scare your prospect away.
Until recently, disputes between broker dealers and their clients were often resolved through mandatory arbitration. The requirement for arbitration sullied the reputation of many institutions with otherwise flawless records, because they were unable to disprove bogus complaints. To make matters worse, the effects of these cases continue to linger online. Once indexed by Google, this negative content will often remain online for the long-term.
We recently encountered a financial services professional who is also an avid poker player. After participating in a national poker championship, a mention of his participation began appearing prominently in his search results. A prospective investor seeing this may get the impression that he's basically a gambler – perhaps not a good choice for managing investments.
Does Your Story Check Out?
Beyond obvious red flags, potential clients will want to see that your digital presence verifies what you told them about you and your firm. Does your digital presence confirm, or call into question, the key details you've shared with a prospect?
For example, if you're the principal at a $500 million fund, the #3 result in a search query for your name should not be your FINRA database profile. Instead, it should be relevant news coverage or a profile on Forbes. If you manage an international trading firm, finding the location of your London office in Google should be easy.
Conventional wisdom dictates that, while your company can update its website, the other nine results are out of your control. This is not actually true. You can dramatically impact those other results. Most of the largest investment banks, hedge funds and private equity firms are already doing this (several are clients) and the results are remarkable.
There are many ways to impact this "first impression" directly, creating a navigated experience, rather than the free-for-all that many firms present online. With some foresight and concentrated effort, you can create an online presence designed with your searchers in mind. The search results should walk the searcher through your qualifications, thought leadership, background, and relevant news.
To communicate your story, you may need to be more active online. This may start with creating a well planned and executed LinkedIn profile page that is likely to rank prominently for financial services professionals. Posting content online about philanthropic and community involvement, giving a lecture at your alma mater and writing articles for industry publications are all potential opportunities for increased online coverage.
A proactive approach to your online presence doesn't just help you close more business today; it can help save you from disaster tomorrow. An unflattering article about you or your business will never be comfortable to experience. But with a robust digital footprint you can minimize the impact of any one result.
Financial advisors who demonstrate their competencies to prospects through a navigated online experience will maintain a new type of edge over their competitors. Those who ignore search as part of their storytelling, do so at their own peril.
Sam Michelson is Founder and Chief Executive Officer of Five Blocks, a technology and digital consulting company that helps financial institutions and high net-worth individuals create strategies for digital branding and online reputation management. With a unique result classification system and analysis, Five Blocks has a proven strategic approach that allows companies to understand how their brand is experienced online and to influence that experience as desired.
The preceding article is from one of our external contributors. It does not represent the opinion of Benzinga and has not been edited.
Posted-In: Small Business Markets
View Comments and Join the Discussion!