Insys, Tesla And Twilio Hottest Stocks Among Shorts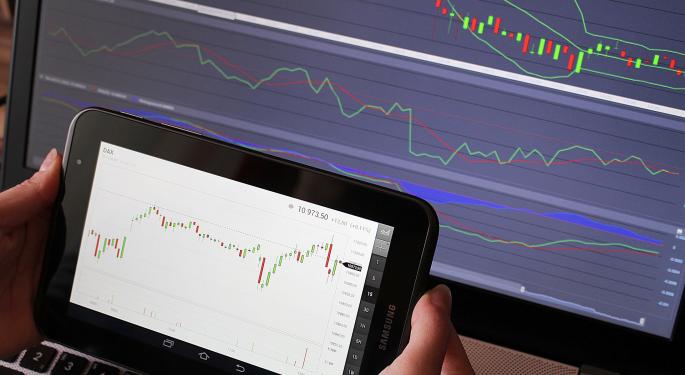 Astec Analytics is a provider of timely and accurate intra-day short-selling data and information, which helps investors better understand changes in investor sentiment.
Here is a summary of notable short data, according to data from FIS' Astec Analytics.
Top Pick: Crane
Crane Co. (NYSE: CR), a manufacturer of engineered industrial products, is no stranger to the firm's list of most popular shorts. This time, however, it rose to the top spot after the company said it will release its fourth quarter results on January 30.
If the company disappoints the Street, then it will serve as a validation of the doubling of short interest in the stock throughout December.
1. Twilio
Twilio Inc (NYSE: TWLO), the cloud communications platform provider, has seen its stock dip below where the stock closed on its first day of trading in June 2016.
Short sellers have earned themselves an impressive profit after the stock peaked at $68.97 by September. Short sellers are now closing their positions, which may indicate that a floor will be reached for the stock.
2. Tesla Motors Inc
Tesla Motors Inc (NASDAQ: TSLA) continues to face competitive pressure from automakers who are either catching up fast or forming alliances.
In addition, short sellers as a whole added around 10 percent to their short positions over the past two weeks, which coincided with Tesla's stock gaining nearly $50 per share from the start of December.
In fact, Tesla's stock is approaching its 12-month peak level of 84 percent of the available supply being shorted by investors.
3. Under Armour
Under Armour Inc (NYSE: UAA) has seen its stock recover some of its recent losses; Since the start of December, short sellers closed 16 percent of their open positions which may suggest a floor in the stock has been reached.
On the other hand, as a percentage of shares available, volume has only dipped 2.4 percent to 91.7 percent.
4. Fred's
Fred's, Inc. (NASDAQ: FRED), a regional drugstore chain, dominated headlines when it agreed to acquire hundreds of retail store locations from Rite Aid Corporation (NYSE: RAD) and Walgreens Boots Alliance Inc (NASDAQ: WBA).
Fred's stock saw its best ever one-day gain following the announcement, but short interest soared more than 325 percent and now occupies 95 percent of the available supply. This may signal that investors aren't optimistic that the deal will go through or add sufficient lasting value to the company.
Insys Therapeutics
Insys Therapeutics Inc (NASDAQ: INSY), a biotechnology and medical research company, has been a target of shorts for quite some time. Back in January 2016, short interest reached 88 percent of the available supply.
As of last week, the absolute volume of shares that investors are borrowing had fallen 30 percent yet as a percentage of the available supply, volume had actually risen to more than 95 percent.
Posted-In: Astec Analytics short selling Short StocksShort Sellers Short Ideas Trading Ideas Best of Benzinga
View Comments and Join the Discussion!