Barron's Picks And Pans: Intercontinental Exchange, Visteon And More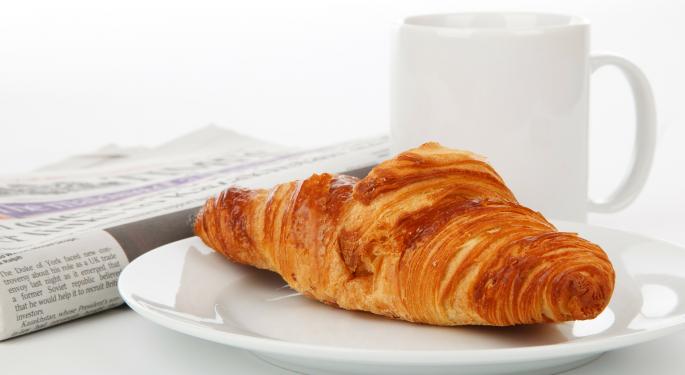 Featured stories this weekend in Barron's ponder the prospects for a financial-exchange operator, an automotive electronics maker and a consumer products company.
This issue also offers ETF picks from a panel of pros and picks from the Sohn Conference.
Other articles discuss the significance of the Australian dollar's rise and a peek at Donald Trump's financial policies.
"ICE Stock Could Rise 15%" by Andrew Bary suggests that CEO Jeff Sprecher has built Intercontinental Exchange Inc (NYSE: ICE), home of the New York Stock Exchange, into a formidable financial-exchange conglomerate. See why Barron's thinks the shares look cheap and this disciplined and innovative CEO looks like a good bet to continue delivering for shareholders for years.
In "Visteon Shares Could Zoom 40% as Sales Rise," Leslie P. Norton points out that the automotive electronics produced by Visteon Corp (NYSE: VC) are popular with both car makers and drivers worldwide. The global market is moving into overdrive due to new technology, according to this article, and the stock price is poised to zoom from here.
David Englander's "Edgewell Personal Care Could Have 40% Upside" examines ways that consumer-products company Edgewell Personal Care Co (NYSE: EPC), a spinoff from Energizer Holdings, could be acquired at a hefty premium to its current stock price, or it could prosper on its own. See why Barron's feels patient investors might stand a good chance of being rewarded.
Related Link: Don't LOL: Millennials Have Their Own ETF
Four experts weigh in on building a well-rounded global portfolio for the long term in "The Pros Pick 20 ETFs for Today's Market," a Barron's special report by Chris Dieterich. Find out where, amid this year's market churn, these portfolio managers and investment strategists are looking for value and yield now, and how do-it-yourself investors can create a portfolio suited to for today's confounding global market.
In Avi Salzman's "Einhorn, Chanos, Gundlach: Picks and Pans," see the picks and pans from Jeffrey Gundlach, David Einhorn, James Chanos and other star investors who participated in last week's 2016 Sohn Investment Conference in New York. They recommended more than a dozen stocks, bonds and exchange traded funds, but also see why Stanley Druckenmiller warns investors simply to get out of stocks now.
Also in this week's Barron's:
Top picks for the rising Australian dollar
Why Valeant Pharmaceuticals Intl Inc (NYSE: VRX) doesn't look cheap
Whether Perrigo Company plc Ordinary Shares (NYSE: PRGO) is a bargain
Donald Trump's take on the dollar, debt and the Fed
Stocks that benefit from federal spending
The launch of equity crowdfunding
Nike Inc (NYSE: NKE) and others likely to raise dividends
What the market is missing about Alibaba Group Holding Ltd (NYSE: BABA) earnings
Disclosure: At the time of this writing, the author had no position in the mentioned equities.
View Comments and Join the Discussion!
Posted-In: Alibaba Barron's Donald Trump Edgewell Personal Care intercontinental exchangeShort Sellers Top Stories Media Best of Benzinga