#PreMarket Prep Guest List For The Week Of December 15, 2014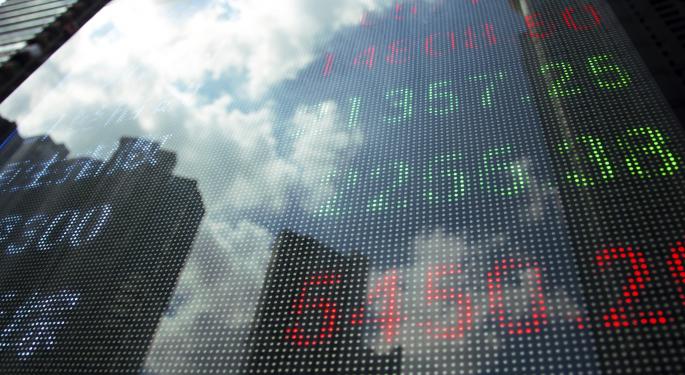 Dennis Gartman, Leon LaBrecque and Kevin McPartland will all be guests on this week's #PreMarket Prep broadcast, sponsored by Marketfy.
Be sure to tune in at 8:00 a.m. EST Monday-Friday here to tune in to the exciting show.
Monday, December 15, 8:35 a.m.
Anne-Marie Baiynd (@AnneMarieTrades), Author and Financial Analyst
Anne-Marie Baiynd is a trader, author and financial analyst best known for her book, "The Trading Book Course: A Practical Guide to Profiting with Technical Analysis."
9 a.m.
Todd Schoenberger (@TMSchoenberger), President of J. Streicher Asset Management LLC
Todd Schoenberger is the founder and Managing Partner of LandColt Capital LP, which is now affiliated with J. Streighcer Asset Management LLC. Prior to establishing the firm, he served as the executive director of brokerage for USAA Brokerage in Texas, a position for which he was credited with having returned the division to profitability.
9:20 a.m.
Serge Berger (@SteadyTrader), Head Trader & Investment Strategist at The Steady Trader
Serge Berger has been an active trader since 1998. During his career, he's been a financial analyst, dealt in fixed income instruments at JP Morgan, and was a proprietary trader in equities, equity options and futures.
Tuesday, December 16, 8:35 a.m.
Nic Chahine (@racernic), Creating income with options spreads
Nic Chahine joins the show every Tuesday to discuss the week's options outlook.
9 a.m.
Dennis Gartman (@gartmanletter), "The Gartman Letter"
Dennis Gartman has been directly involved in the capital markets since August of 1974, after his graduate work at the North Carolina State University. In 1987, Gartman began producing The Gartman Letter on a full-time basis.
9:20 a.m.
Matthew Porzio (@MattPorzio), VP of Strategy and Product Marketing for Intralinks
Matthew Porzio joined Intralinks in August of 2003. He is responsible for overseeing the strategic transactions line of business driving the development and marketing of Intralinks' products including virtual dealroom/dataroom solutions for the mergers and acquisitions and restructuring communities.
Wednesday, December 17, 8:35 a.m.
Fari Hamzei (@HamzeiAnalytics), Founder of Hamzei Analytics
Fari Hamzei joins the show every Wednesday, bringing his wealth of knowledge on aggressive equity options and index futures trends.
9 a.m.
Ann Logue (@annielogue), Author of "Day Trading for Dummies"
Ann Logue is the author of "Emerging Markets for Dummies," "Socially Responsible Investing for Dummies," "Day Trading for Dummies," and "Hedge Funds for Dummies." She is a lecturer in finance at the University of Illinois at Chicago. Her current career follows 12 years of experience as an investment analyst.
9:20 a.m.
Kiana Danial (@InvestDiva), CEO of Invest Diva
Kiana Danial is the CEO of Invest Diva and author of "Invest Diva's Guide to Making Money in Forex." She is a multilingual forex analyst, award-winning speaker, TV personality and entrepreneur based in Japan.
Thursday, December 18, 8:35 a.m.
Harlan Pyan (@AllAboutTrends), Co-Founder of All About Trends
All About Trends is a subscription-based newsletter service focused on helping individuals secure consistent profits in the market by trading what they see, not what they think, hear or fear.
9 a.m.
Chuck Self (@Chuck_iSectors), Chief Investment Officer of iSectors
Charles "Chuck" Self has more than 30 years of experience in the investment management industry, and his background is diverse. The early portion of his career focused on managing multi-billion dollar fixed income portfolios for such firms as ABN AMRO and Prudential. Most recently, he has also been involved in portfolio management as the CIO for the Teachers' Retirement System of Illinois and marketing of alternative investments.
9:20 a.m.
Greg Harmon (@harmongreg), CIO & Partner at Presidium Capital and founder of Dragonfly Capital
Greg Harmon has more than 25 years of trading experience at BNP Paribas, State Street and JPMorgan. He is the author of "Trading Options: Using Technical Analysis to Design Winning Trades."
Friday, December 19, 8:35 a.m.
Sean Emory (@_SeanDavid), Author of TheMarketMeter.com
Sean Emory is currently the author of TheMarketMeter.com and lead portfolio manager of various strategies topping $1 billion in assets. The strategies consist of four global allocation portfolios and a concentrated growth equity portfolio. Prior to arriving at GFG Capital he was an investment trustee and equity/fixed income analyst for the Stetson University endowment. Thereafter he began analyzing small cap stocks at KCM hedge fund.
9 a.m.
Leon LaBrecque (@leonlabrecque), Founder and CEO of LJPR
Under Leon LaBrecque's 25 years of leadership, LJPR has grown to be recognized as one of the top independent investment advisers in the country. He has a passion for sharing his vast wealth management knowledge with everyone he can. He has authored a number of corporate retirement programs for municipalities and Fortune 500 companies. In 1989, Leon founded the Masters of Science in Finance program while serving as the Department Chair of Finance and Economics at Walsh College.
9:20 a.m.
Kevin McPartland (@kmcpartland), Principal of Market Structure and Technology at Greenwich Associates
Kevin McPartland leads the Firm's market structure and technology practice and has nearly 15 years of capital markets industry experience with a deep expertise in OTC derivatives and financial services technology. Prior to joining the Firm, Kevin was with BlackRock, where he was a Director in the Electronic Trading and Market Structure group.
View Comments and Join the Discussion!
Posted-In: Ann Logue Benzinga #PreMarket Prep Dennis Gartman Fari Hamzei Kevin McPartland Nic Chahine Todd SchoenbergerPre-Market Outlook Best of Benzinga