How Redtail Technology Has Stayed Lean And Innovative For Over A Decade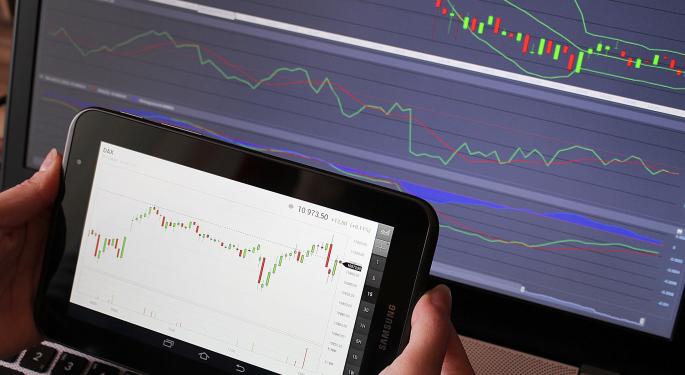 Redtail Technology was fintech before fintech was cool. The Gold River, California-based company creates customer relationship management software for financial advisors, meaning it's been using technology to improve financial services since its inception in 2003.
Redtail is known for many things, but innovation and CEO Brian McLaughlin's lean management style are two company hallmarks. Benzinga caught up with McLaughlin to get insight into how fintech is changing the financial advising industry and how he maintains Redtail's unique culture.
All About Streamlining
"CRM has always been a cornerstone to advisors' business," said McLaughlin in an interview with Benzinga. "It's really all about streamlining their client service needs. CRM systems have really helped enable advisors to take more well-rounded, holistic view of managing client relationships and expectations."
One of the major recent changes in the industry is the introduction of the Department of Labor's new rules for financial advisors. This set of regulations includes the fiduciary standard, which demands that advisors actually act in their clients' best interests, rather than make investments which net them higher commissions.
McLaughlin said that advisors are "absolutely" turning to CRM as a way to implement the rule in their practices.
"One of the big trends that we're seeing right now is a real big trend towards workflow and automation," said McLaughlin. "[Firms want] the ability to reproduce the same type of quality experience between clients and their advisors. It's becoming more and more important to be efficient because costs keep going up. Utilizing workflows has become a cornerstone to running an efficient practice."
Extreme Customer Service
It's no small feat to have a product ready to comply with changing regulations and needs of clients. However, Redtail has earned the right to say its culture is one of "extreme customer service." McLaughlin is obsessed with customer feedback, to the extent that he's created a "Redtail University" that gets employees directly familiar with the needs of their customers.
"Redtail University is a monthly hands-on boot camp that we do around the country every month," McLaughlin explains. "We bring in around 80 to 90 different advisors [that interact with Redtail employees] and it creates the raving fan experience within Redtail. We also garner and receive back a lot of feedback for how we can improve the product every day. There is a huge culture around listening to the advisors and admin users that utilize our system."
That commitment to service is coupled with McLaughlin's desire to do more with less, a result of Redtail's startup origins. McLaughlin didn't accept any outside funding when building the company, meaning he had to make do and still create a quality product.
Redtail Technologies currently serves over 25,000 financial advisors, according to McLaughlin. Learn more at Redtail's website.
Posted-In: Brian McLaughlin Redtail TechnologyFinancial Advisors Fintech Success Stories Best of Benzinga
View Comments and Join the Discussion!