Barron's Picks And Pans: Celgene, Square, Delphi Automotive And More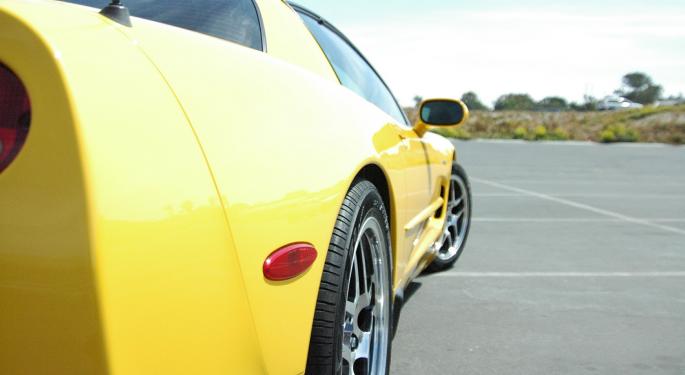 Featured stories this weekend in Barron's ponder the prospects for a leading biotech and an unprofitable payment processor.
The prospects for a U.K. auto parts supplier are also examined.
Other articles offers a look at who wins if Brexit loses and the 100 best hedge funds.
"Celgene: More Than a One-Drug Wonder" by Jack Hough suggests that even though biopharmaceutical company Celgene Corporation (NASDAQ: CELG) has seen a decade of growth in its blockbuster Revlimid, it's still aggressively spending on research and development. See why Barron's thinks earnings per share are likely to more than double by 2020.
In "Square Stock Likely to Set New Lows," Jack Willoughby points out that payment processor Square Inc (NYSE: SQ), once a sought-after Silicon Valley unicorn, is growing fast, but it's at least a year away from making a profit, and questions remain about parts of its business model. Do its methods of customer acquisition and pricing need to be reevaluated?
Sandra Ward's "Auto-Parts Supplier Delphi Hits the Fast Lane" makes the case that impressive gains in revenue and profits at Delphi Automotive PLC (NYSE: DLPH) are due to the U.K. vehicle components manufacturer helping make cars safer, cleaner and smarter. See why Barron's believes the stock could pop more than 60 percent in the next year.
See also: Get A Better Deal Than Warren Buffett On Apple Stock Right Now
If Britain votes to stay in the European Union, a worldwide relief rally appears to be likely, according to "Foreign Stocks: Big Winners, if Brexit Loses" by Andrew Bary. Are equities, especially foreign stocks, the best bet for individual U.S. investors? And see how Barron's anticipates cash and gold will fare as well if Britain's tug of war over EU membership ends with a decision to stay.
In Eric Uhlfelder's special report, "Our Top 100 Hedge Funds," the latest Barron's Penta survey of hedge funds reveals the return of some regulars, such as Ken Griffin's Citadel Partners and David Tepper's Appaloosa Management. However, the name at the top of the list is a big surprise, a small Hong Kong–based firm that even many serious investors would not recognize.
Also in this week's Barron's:
What could push stocks below March 2009 levels
Whether the Brexit could be a nonevent for the markets
Infrastructure stocks that could win big if the Democrats do in November
How much rising wages will pressure corporate profits
Whether the LinkedIn Corp (NYSE: LNKD) buyout deal is doomed
Whether Bank of America Corp (NYSE: BAC) looks cheap
Two Japanese Banks that are oversold and cheap
Whether Aqua America Inc (NYSE: WTR) is overvalued
At the time of this writing, the author had no position in the mentioned equities.
Keep up with all the latest breaking news and trading ideas by following Benzinga on Twitter.
Posted-In: aqua america Bank of America Barron's Brexit CelgeneLong Ideas Media Trading Ideas Best of Benzinga
View Comments and Join the Discussion!