Wal-Mart Cans Its Two-Day Shipping Charges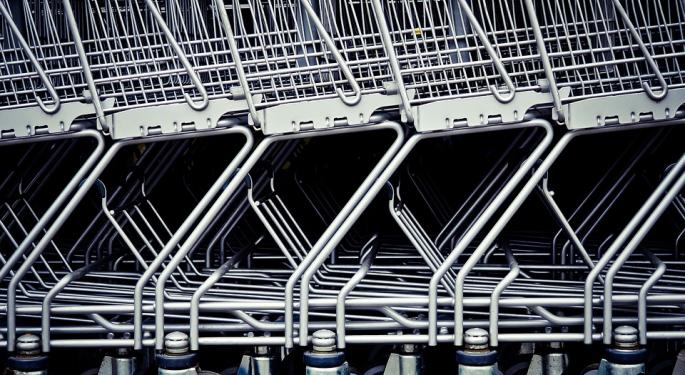 This article was originally published by DriveWealth.
This week, Wal-Mart (NYSE: WMT) e-commerce chief Marc Lore announced, "it no longer makes sense for Wal-Mart to charge for two-day shipping" and that America's largest retailer will soon be ending its "ShippingPass" delivery subscription plan in favor of a new plan. Okay, sure. No big deal, right? Until we realize that Wal-Mart's ShippingPass plan was just announced last June. In essence, whatever "made sense" 7 months ago (when ShippingPass was announced) doesn't make sense now. Seems like a pretty quick change now, doesn't it? Can you guess why Wal-Mart would go back on its initiative so quickly? If not, don't worry – we'll explain.
If we had titled this article "Wal-Mart vs. Amazon: The Battle Continues," you may have had a much better idea. The real culprit here is not that Wal-Mart's shipping plan "doesn't make sense" for Wal-Mart anymore, but that Amazon's (NASDAQ: AMZN) shipping plan – Amazon Prime, you may have heard of it – is working way better. What do we know from this, then? If it "doesn't make sense" for Amazon these days, it may not make sense for Wal-Mart either – competition is fierce.
Why? Let's dig deeper. You may have heard by now – or at least gathered this from the beginning of this article – that there's a long-standing battle for the future of global retail sales, with both Wal-Mart and Amazon at the head of it. And, if you think about it, while both companies have extremely different business models, they are indeed working towards the same goal.
Wal-Mart, which made its great rise to the head of the American retail industry after its opening in 1962, has been most successful and is best known for its giant, all-inclusive retail stores. On the other hand, Amazon, which began in 1994, is of a different age – the age of digital retail. In other words, Amazon is known best for selling a huge variety of products – including retail items, groceries, eBooks, video streaming subscriptions and basically anything you could ever need – online. While both of these retailers are known for their low prices and amazing product variety, the avenue used to obtain their products is largely what sets the two corporations apart.
But, that avenue isn't the most important factor here – the market is. Wal-Mart and Amazon have grown over time, they have begun providing virtually the same products at very comparable prices and are therefore starting to compete in the same markets. As these two retail giants gradually merge into the same market, so begins the race to become the one all-encompassing retail chain of the future. In this race, we're starting to see a lot of copycatting going on lately. And it's starting to confuse us all.
So, when Wal-Mart announced this week that it would be terminating its ShippingPass program for something that drastically undercuts Amazon's shipping plan, we were a little confused, maybe, but not surprised. ShippingPass was a service that, for the past 7 months, had been Wal-Mart's retaliation to the already-very-popular Amazon Prime. For a monthly subscription fee – similar to that of Amazon's $99/year subscription plan – Wal-Mart had offered its users free two-day shipping among other benefits. But, as Wal-Mart realized it couldn't stack up to Amazon Prime's existing popularity or delivery speed, Wal-Mart has given up on the subscription model. Instead, the retailer will now simply be providing free two-day shipping on 2 million items. Free!
If that isn't the biggest challenge to Amazon's $99/year subscription plan (whose most significant benefit for many users is fast shipping), let us know what is. We'll wait. In other words, the battle for the shared market continues.
Could this be a sign that Wal-Mart is really fueling up to take on Amazon Prime – and, thus, Amazon's most significant market share – this time? Or a sign that Wal-Mart is simply realizing the power of Amazon and taking a loss on its subscription-based income, just to create even slight competition in Amazon's online market? We're not quite sure, but investors' reactions to the announcement signified the latter, as Wal-Mart stock sunk later into the week.
However, it will definitely be interesting to see how this battle plays out and how investors continue to react. As investors yourselves, you might consider looking into Wal-Mart's new online shipping plan as well as reading its reviews. Keeping current with major business developments could definitely provide insight into the future of the company, and into Amazon's future, too.
Posted-In: DriveWealthRetail Sales Topics Markets Tech General
View Comments and Join the Discussion!