AT&T Is Paying Top Dollar For Time Warner And Has Zero Room For Error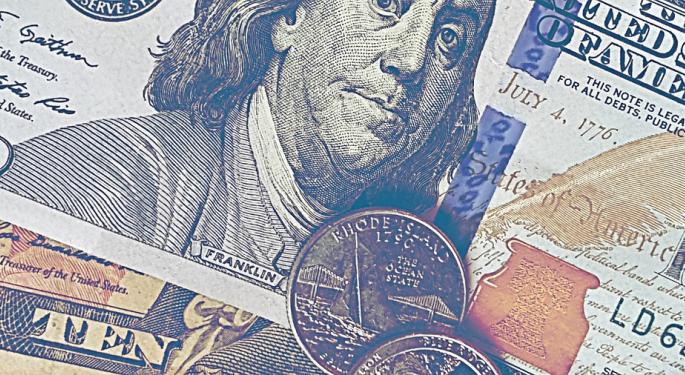 AT&T Inc.'s (NYSE: T) core business is bleeding market share as rivals T-Mobile US Inc (NASDAQ: TMUS) and Sprint Corp (NYSE: S) are offering superior unlimited data packages to clients.
Meanwhile, AT&T is succeeding in bringing in video customers through its DirecTV segment, which it acquired last year for $67 billion but not at a fast enough rate to offset its subscriber losses.
According to Gadfly's Tara Lachapelle, AT&T needed to move fast before it really began to feel the pressure of losing clients in both its telecom and pay-TV services. It may have found a solution in paying top dollar for Time Warner (NYSE: TWX) even if it brings AT&T way outside of its comfort zone.
Related Link: Jim Stewart: AT&T-Time Warner Deal Has A 98% Chance Of Regulatory Approval
Lachapelle noted that AT&T's $108.7 billion takeover doesn't come cheap. Bloomberg Intelligence's analysis of Time Warner's stock yields a total value of $105 per share which means that at $107.50 per share, AT&T is paying full price.
The deal also values Time Warner's stock at around 13 times 2016's estimated EBITDA which is higher than any other big entertainment-media stock and is richer than the multiple Comcast paid to acquire NBCUniversal in 2013.
Given the large price tag of the deal, AT&T has zero room for error and will be closely watched by nervous investors. In fact, the deal itself puts AT&T in danger of a debt downgrade.
Lachappelle argued that AT&T "needs skin" in the media game and AT&T CEO Randall Stephenson deserves credit for moving fast as other companies have also taken a close look at acquiring Time Warner themselves.
Moreover, Time Warner's HBO unit could prove to be better off as part of AT&T who can afford to invest more heavily in original content.
"If this deal gets past regulators, which I think it will, it could still take a long time to get AT&T shareholders on board with the strategic rationale," Lachapelle concluded. "Perhaps Stephenson should dust off AT&T's old slogan: Rethink possible."
Posted-In: AT&T Time Warner Merger Bloomberg Gadfly Bloomberg Intelligence Comcast NBCUniversal Media CompaniesM&A Tech Media Best of Benzinga
View Comments and Join the Discussion!