Besides Alphabet, Big Tech Failed To Impress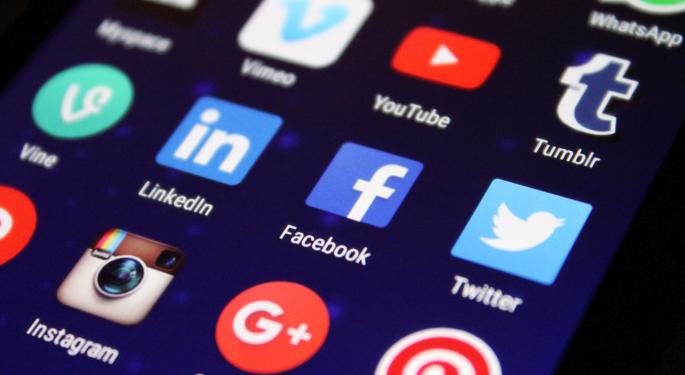 Investors are busy digesting big tech earnings as the contingent suffered a big sell-off after failing to impress Wall Street last week on the busiest day of the reporting season. Facebook (NASDAQ: FB), Apple (NASDAQ: AAPL), Twitter (NYSE: TWTR), Amazon (NASDAQ: AMZN) and Alphabet (NASDAQ: GOOG) reported earnings last Thursday to a tough crowd as Wall Street was already getting fidgety about the presidential election. Shares of Facebook, Apple and Amazon all fell roughly 6% in Friday trading, with Twitter dropping more than 20% hit. Only Alphabet managed to deliver a positive surprise with its shares up 4% in afternoon trading.
Facebook: surprising strength despite challenges
The surprise for Facebook was the July boycott that did not have as detrimental impact as initially thought, as far as advertisers are concerned, considering most of them already came back. But Facebook's shares closed down more than 6% on the day because it spooked investors with a decrease in users in the U.S. and Canada. This user base dropped from 198 million in the prior quarter to 196 million daily active users as lockdown measures eased. As for the outlook, Facebook expects this user base to remain flat or even decrease further in the fourth quarter. Globally, the social media giant was benefiting from higher usage per day as global lock-downs substituted screen time for in-person social time, but this is no longer the case and it did not manage to achieve the success of Snap Inc (NYSE: SNAP) whose price soared more than 22% on the day it posted an unexpected, adjusted profit along with positive user and revenue growth in its third-quarter earnings. With 249 million daily active users, Snapchat's user base has expanded almost 4% from the 238 million within three months.
Apple: subtle confidence
Investors were disappointed with Apple's lack of forward guidance. On the other hand, Apple hasn't given guidance since the pandemic started, so, this is consistent with what they've already been doing, but it still caused its shares to drop more than 5.5%. Apple did manage to slightly exceed Wall Street expectations but didn't offer fourth-quarter guidance, along with reporting a 20% decline in iPhone sales on a YoY basis. The decline was due to two factors: a one-month delay of the launch and that fact that new iPhone 12 sales didn't form part of the quarter in question. Wall Street is more focused on how the iPhone 12 will sell in the coming year and Tim Cook did show a subtle sign of confidence.
Twitter: disappointing user growth
Twitter stock plunged and closed down more than 21% on Friday after it reported disappointing user growth during the third quarter. But, it did manage to beat analysts' expectations on profit and revenue. From its previous quarter, Twitter grew its total monetizable daily active users by just 1 million people. With 187 million users, it was well below analyst expectations of 195 million mDAUs. Its prior growth was in large part attributed to lockdowns across the globe.
Amazon earnings: execution challenges
The fourth quarter is going to be incredibly challenging for Amazon, just like the whole year. It has a challenging task to maximize revenue while solving challenges at their fulfillment centers to get products in and out as quickly as possible. Amazon has remained loyal to its "Day One" policy despite dominating various industries ranging from e-commerce to cloud computing.
It kicked off the holiday season with its Prime Day in October, hoping it will improve their yield at the fulfillment center level and help them maximize sales in the holiday quarter. But, a big challenge is ahead.
Despite a 37% revenue growth to $96.1 billion and a near doubling in operating income grabbed most of the attention, Amazon stock closed down nearly 5.5% after the company gave a wide guidance range for the fourth quarter with sales expected in the range between $112 billion to $121 billion, about 28% to 38% growth from a year earlier. Analysts were expecting revenue of $112.3 billion but they still expect Amazon can go far and continue to grow.
Alphabet crushed estimates
Google has one of the biggest cash hoards ever, but it comes with a lot of exposure to the travel business, one that no one wants to in right now. But, the world can no longer be imagined without Google. Or YouTube, whose ad growth was particularly strong, up 32% from a year ago. Alphabet overall has an extraordinary business and there's a lot to like about it as it keeps evolving. It managed to beat Wall Street's revenue expectations across each major section during the third quarter.
As Alphabet blew away both earnings and revenue estimates, its stock rose as much as 9% in after-hours trading. Its earnings figures showed its core advertising business has nicely recovered after being hit hard with pandemic-induced cuts in ad spending. Executives also announced that as of next quarter, the company will break out operating income from Google Cloud. Alphabet showed a textbook example of a rebound.
Outlook
Shares of Twitter, Facebook, Apple and Amazon sank on Friday as their latest quarterly reports failed to delight investors. But shares of Alphabet, which crushed expectations and alleviated advertising crunch fears, closed up.
This article is not a press release and is contributed by a verified independent journalist for IAMNewswire. It should not be construed as investment advice at any time please read the full disclosure . IAM Newswire does not hold any position in the mentioned companies. Press Releases – If you are looking for full Press release distribution contact: press@iamnewswire.com Contributors – IAM Newswire accepts pitches. If you're interested in becoming an IAM journalist contact: contributors@iamnewswire.com
The post Besides Alphabet, Big Tech Failed to Impress appeared first on IAM Newswire.
View Comments and Join the Discussion!
Posted-In: IAM NewswireEarnings News Guidance Tech