Are Oil Giants Fighting For Profits Or Survival?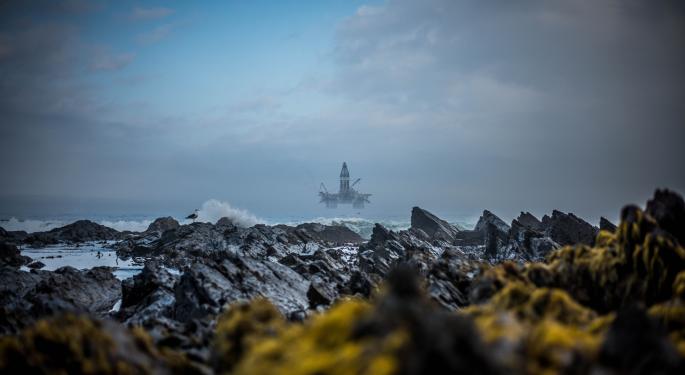 Without any sugar-coating, Big Oil is fighting for its existence. The coronavirus pandemic has turned the world upside down. Leaders around the globe were not up to the challenge of a pandemic. Despite a mild and slow recovery in sight, unemployment is still high, and the U.S. has seen its slowest economic growth rate ever. The combination of worst-ever oil prices, OPEC production cuts, collapsing margins, and oversupply resulting in millions of unsold barrels has harmed even giants in the industry, like Exxon Mobil Corporation (NYSE: XOM) and Chevron Corporation (NYSE: CVX).
Losing Streak
Exxon continued its streak of losses as it recently reported a second-quarter loss of $1.1 billion due to global oversupply and COVID-related demand destruction. Its shares are down 40% this year. Moreover, it was topped on the list of the world's largest energy companies by an Indian conglomerate Reliance Industries Ltd. The list is led by Saudi Aramco Energy Ventures. Investors turned to the conglomerate lured by its digital and retail expeditions.
Layoffs And Slashed Earnings Expectations
The reality is that the industry has found itself in an immense demand crater and its profits have disappeared overnight. Moreover, it's not just Exxon. BP p.l.c. (NYSE: BP) and Royal Dutch Shell (NYSE: RDS-B) (NYSE: RDS-A) are in the same basket with layoffs and slashed earnings expectations. Shell is not optimistic as its management openly stated it is aware that its business might never come back.
BP just slashed its dividend for the first time since the Deepwater Horizon oil spill as it reported a record loss of $16.8 billion for the second quarter. Even that bleak scenario is still better than the fate of the 23 companies that filed for bankruptcy since this unprecedented year began. The collective debt of oil and gas companies that filed for bankruptcy protection in the first half of 2020 exceeds $30 billion.
Exxon is using layoffs to pay out its dividends whereas BP will do the same in an effort to move beyond petroleum as this is the "right thing to do". It is clear that Big Oil does not intend to take care of its workforce. And these are the people who kept the industry going since oil was seen as a strategic energy source and a tremendous geopolitical prize during World War I.
You Can't Stop What's Coming
The oil era has to come to an end at some point, simply because it is not a renewable source. The only question is when will this imminent event take place. Current events are happening at a great speed and at an unprecedented scale due to the pandemic that is threatening humanity as a whole- hand in hand with climate change. News from the US, Europe, and even Asia is triggering concerns that the second wave of the pandemic is about to strike.
One thing is certain though – Big Oil is not acknowledging defeat and finds its workers disposable in the face of market downturns or more specifically, its bottom line.
This article is not a press release and is contributed by a verified independent journalist for IAMNewswire. It should not be construed as investment advice at any time please read the full disclosure. IAM Newswire does not hold any position in the mentioned companies. Press Releases – If you are looking for full Press release distribution contact: press@iamnewswire.com Contributors – IAM Newswire accepts pitches. If you're interested in becoming an IAM journalist contact: contributors@iamnewswire.com
The post Are Oil Giants Fighting for Profits or Survival? appeared first on IAM Newswire.
Photo by Clyde Thomas on Unsplash
View Comments and Join the Discussion!
Posted-In: Chevron Exxon IAM NewswireEarnings News Commodities Global Markets