Cummins' Record Earnings Overshadowed By Recall Of 500,000 Truck Engines For Emissions Problem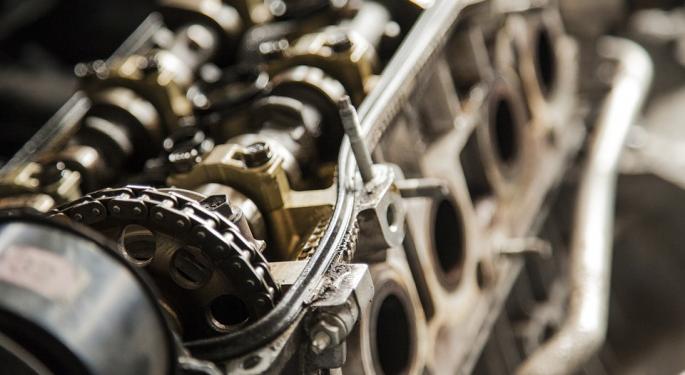 Cummins Inc. (NYSE: CMI) has not specified which engines fall into a recall affecting 500,000 trucks, the company's engines are options at most major truck manufacturers.
Cummins Inc. announced record earnings for its second quarter this morning, and that news was immediately overshadowed by an engine recall that has already impacted 230,000 vehicles, mostly heavy-duty Ram pickups, and now will encompass an additional 500,000 heavy-duty truck models.
The recall is related to a catalyst that degrades faster than expected, allowing Cummins engines to exceed emissions control limits. The defective devices were first identified through Portable Emissions Measurement Systems (PEMS) testing by the California Air Resources Board (CARB).
Cummins will voluntarily recall some 500,000 trucks with its engines to replace the faulty catalysts. CARB stressed that this recall is due to a degrading device and not a willful attempt to cheat emissions standards, as was seen in the Volkswagen emissions scandal.
Cummins stock closed the day up $5.74 to $142.81 a share.
"It is noteworthy that the cause of the excess emissions was purely mechanical – the faster-than-expected degradation of the catalyst – and not the product of a 'defeat device' or cheating on tests as was the case with 2009-2015 Volkswagen 2 and 3–liter diesel-powered passenger cars and SUVs," CARB said in a release. "The degrading catalysts also do not pose a safety issue, and do not affect current model year Cummins engine families."
The affected engines were produced between 2010 and 2015. CARB initially found the problem affected 232,000 Ram 2500 and 3500 vehicles as it began emissions testing in 2016 under its Heavy Duty In-Use Compliance program which included vehicle testing for fleet-owned and rental vehicles. The Ram vehicles were recalled in 2016 and 2017 after Cummins conducted internal testing and confirmed CARB's results.
During its earnings call Tuesday, Cummins announced a pre-tax charge of $181 million for a "previously disclosed product campaign. … This campaign will address the performance of an aftertreatment component in certain on-highway products produced between 2010 and 2015 in North America. The company has reached agreement with the appropriate regulatory agencies regarding our planned actions to execute the campaign and has provided in full for the estimated costs," it said.
PEMS is a portable measuring system used by CARB to measure emissions while vehicles are operating under normal conditions. The test of vehicles with the Cummins engines found the selective catalytic reduction (SCR) systems were releasing nitrogen oxides (NOx) in excess of regulatory limits.
According to CARB, the same problem was found with about 60 "engine families" under the Cummins name.
"Increased vigilance and testing led directly to a positive result. Our new heavy-duty in-use compliance program ensures that heavy-duty and other trucks already in operation meet the required emissions standards both in the lab and on the road," said CARB Chair Mary D. Nichols. "Our portable testing equipment tells us exactly how clean a truck is when it's actually operating in the real world: pulling a full load and driving on roads and through neighborhoods where people live."
CARB said trucks will be recalled in two phases, beginning in August. Owners will receive letters with instructions on how to get their catalysts replaced or receive reimbursement for the cost of the replacement. The second phase begins in March 2019. Replacing the catalyst is required for vehicle owners to renew their California DMV registration on most engine families.
The recall announcement did not specify which engines or truck models are affected. Cummins supplies engines to all the major truck manufacturers.
Earlier in the day, Cummins announced second-quarter revenues of $6.1 billion, up 21 percent from the same quarter in 2017 and a new quarterly record. Sales in North America grew 22 percent. Earnings before interest, taxes, depreciation and amortization (EBITDA) in the second quarter were $897 million, or 14.6 percent of sales, up from $764 million or 15 percent of sales a year ago.
Posted-In: FreightwavesEarnings News
View Comments and Join the Discussion!