Macquarie Infrastructure: What You Need To Know About The Massive Sell-Off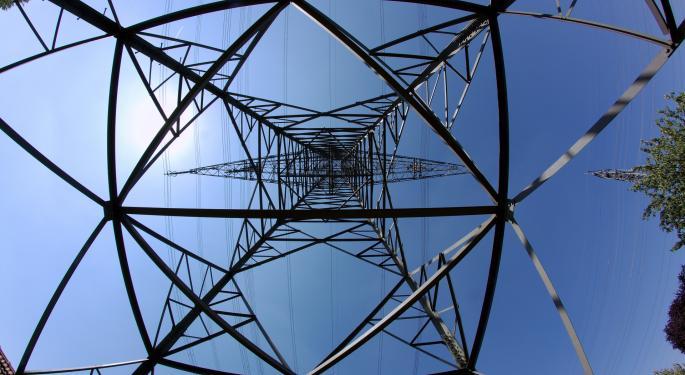 Macquarie Infrastructure Corp (NYSE: MIC) found its footing in early trading on Friday after crashing 41.2 percent on Thursday.
What You Need To Know
The sell-off comes after the company reported a major Q4 earnings miss Wednesday and said its free cash flow will likely decline by between 8 and 10 percent in 2018. As a result, Macquarie Infrastructure will be cutting its dividend by 28 percent.
Macquarie Infrastructure's dividend yield was one of its most attractive qualities, and even at its new $1 per-share level, the dividend still represents an attractive yield of about 10.4 percent.
Why It's Important
This week's crash means Macquarie Infrastructure's stock is now down 50 percent in the past year, and no dividend yield is worth that level of negative returns.
Investors clearly see the potential for additional dividend cuts down the road and are still not eager to jump at the company's new double-digit yield.
Another issue that may have spooked the market is the company's abrupt 180-degree turn from just one quarter ago. In the company's Q3 investor call, CEO James Hooke said the dividend was safe.
"People slashing their dividend saying we're going to slash our dividend to deploy capital internally, I don't think you'll see us do that," Hooke said. "I don't think we will get into any of those fads."
Hooke's words suggest either he wasn't being totally honest with investors or something drastically changed in the past three months. Either way, the dividend cut news came as a complete shock to Macquarie Infrastructure investors.
What's Next
Wall Street was certainly caught off guard as well. The dividend cut prompted downgrades from both JPMorgan and SunTrust.
The stock was trading around $37.48 Friday morning and trading above the $60 level earlier this week.
Related Links:
11 Dividend Growth Stocks To Watch In 2018
Posted-In: Earnings News Dividends Top Stories Best of Benzinga
View Comments and Join the Discussion!