Dow Earnings: High Expectations For Chevron And Exxon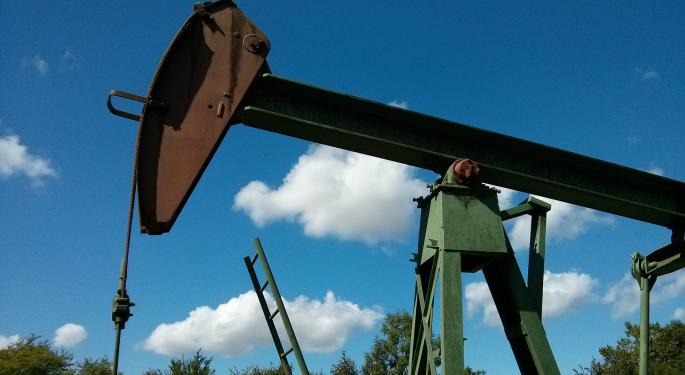 More than a third of the Dow Jones Industrial Average components will post their latest quarterly results this week.
Overall, Wall Street expectations are mixed for this group.
Analyst expectations are perhaps highest for two leading supermajor oil companies.
The earnings crunch continues this week. So far, more than a third of the Dow Jones Industrial Average components have shared their most recent results. That number will double this week, with 12 more companies set to post their latest earnings numbers. Overall, the expectations of Wall Street analysts are mixed on these Dow components, but of those few forecast to report growth on both the top and bottom lines, expectations are perhaps highest for two leading supermajor oil companies.
For the period when the Chevron Corporation (NYSE: CVX) ramp up of operations in the Permian Basin did not impress analysts, plus news of its chief executive officer intending to step down was widely reported, analysts are looking for per-share earnings that nearly doubled year over year for the three months that ended in September.
In addition, the analysts' consensus forecast for competitor Exxon Mobil Corporation (NYSE: XOM) calls for double-digit percentage growth in both earnings and revenue, when compared to the results in the same period of last year. During the quarter, Exxon sued the U.S. government over fines imposed on it for violating Russia sanctions. Plus, production was cut at its Beaumont refinery due to Hurricane Harvey.
Chevron
When this San Ramon, California-based multinational energy giant shares its third-quarter results before the opening bell on Friday, the analysts on average predict that it will post 98 cents per share in earnings. That would compare to the 49 cents a share it reported a year ago. And the $34.62 billion in expected revenue would be the second highest figure seen in the past seven quarters. It would also be up almost 15 percent year over year.
The forecast from 22 Estimize respondents is not quite as hopeful. It sees Chevron's earnings per share coming in at 97 cents, and their consensus revenue estimate for the most recent period is pegged at $33.62 billion. Like the Wall Street analysts, Estimize underestimated the top-line results but overestimated earnings in the previous quarter.
See also: Has General Electric Finally Found A Capitulation Bottom?
Exxon
Wall Street's consensus forecast calls for earnings at the largest of the Big Oil companies to have risen by 22 cents per share from in the same period of last year to 85 cents. Note too that the 47 Estimize respondents have a consensus estimate at 87 cents a share for the three months that ended in September. Also, note that the EPS results fell short of both Estimize and Wall Street expectations in the previous reporting period, after beating them in the prior three quarters.
Estimize underestimated revenue in the prior three quarters, and this time the respondents are looking for $64.13 billion. That would be about 10 percent higher than the figure posted in the year-ago quarter, as well as the greatest level seen in the past six periods. Wall Street has a revenue forecast of $64.62 billion. Look for Exxon to share its third-quarter results first thing Friday morning as well.
And Others
Other Dow companies that are predicted to show at least some year-over-year earnings growth when they reveal their results this week are Caterpillar, McDonald's, 3M and Visa. But consensus forecasts call for shrinking profits from Boeing, Merck and United Technologies. The per-share earnings at Coca-Cola, Intel and Microsoft will be the same as a year ago, if the analysts are correct.
After that, keep an eye out for upcoming quarterly reports from Dow components Disney, DowDuPont and Pfizer.
Aside from the Dow members, some other prominent companies predicted to post year-over-year earnings growth when they report this week include Altria, AT&T, Caterpillar, Comcast, Eli Lilly, Ford, Haliburton and Walgreens.
Posted-In: Earnings News Commodities Previews Crowdsourcing Markets Trading Ideas General Best of Benzinga
View Comments and Join the Discussion!