They Grow Up So Fast: PayPal Now Outperforming eBay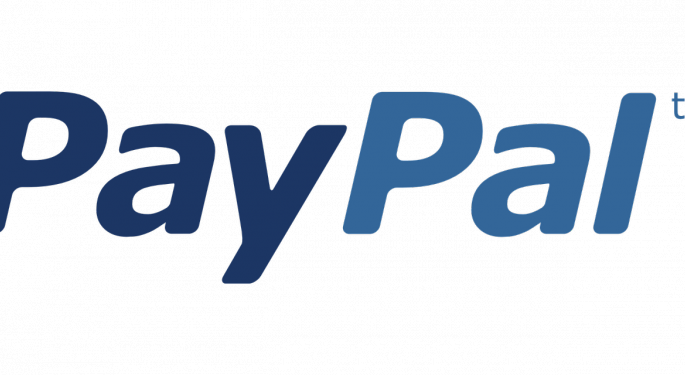 A little more than two years after eBay Inc (NASDAQ: EBAY) spun off digital payments business Paypal Holdings Inc (NASDAQ: PYPL), the spin-off is putting the parent company to shame. Both companies reported third-quarter results this week.
On Wednesday, eBay reported non-GAAP EPS of 48 cents on revenue of $2.4 billion. The stock traded down by 1.7 percent.
On Thursday afternoon, PayPal reported non-GAAP EPS of $0.46 on revenue of $3.2 billion. PayPal shares traded higher by more than 6 percent in Friday's premarket session.
By almost every measure, PayPal has outperformed eBay since the spin-off in July 2015. PayPal now generates significantly more revenue than eBay, and its revenue growth has been impressive. In the most recent quarter, Paypal reported revenue growth of 21 percent compared to just 9 percent revenue growth from eBay. Since the spin-off, Paypal's trailing 12-month revenue total is up 32.3 percent compared to only 8.8 percent growth from eBay.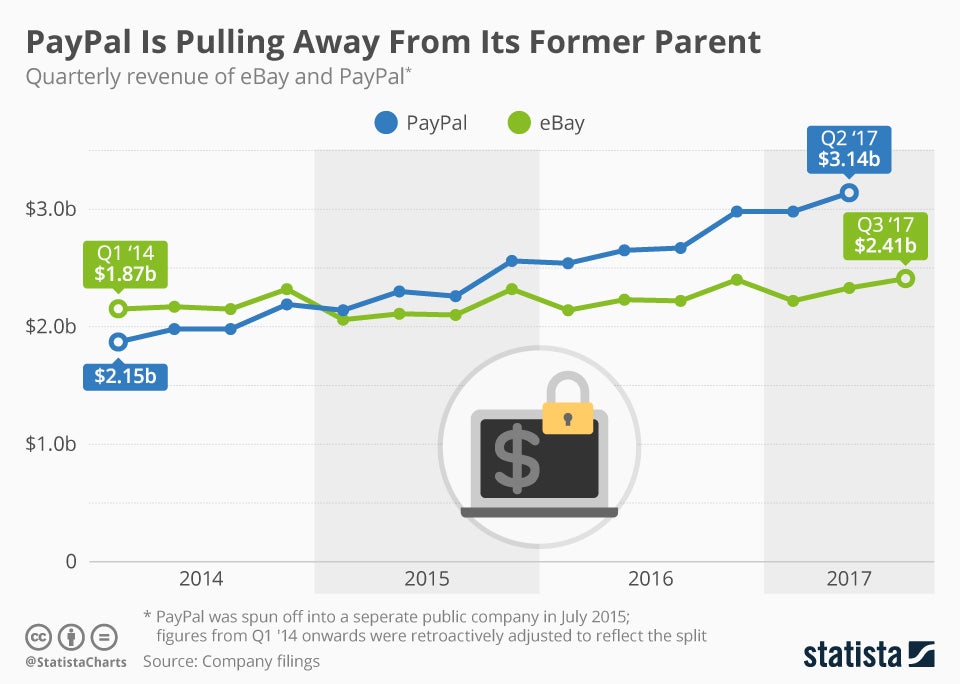 One of the few areas that eBay has outshined PayPal is in profits. eBay's net income is up 231.2 percent since the spin-off, whereas PayPal's net income is up just 31.4 percent.
PayPal appears to be closing that gap, however, reporting 31 percent year-over-year EPS growth compared to only 7 percent growth for eBay.
At this point, PayPal's impressive performance has the company roughly twice the size of eBay in terms of market cap. PayPal's market cap has jumped to roughly $80 billion, while eBay's market cap stands at around $40 billion.
In 2017, PayPal's outperformance has certainly been reflected in its share price. PayPal's 80.5 percent year-to-date gain is more than triple eBay's 25.6 percent gain.
Related Link: EBay: Slow Progress Better Than No Progress
View Comments and Join the Discussion!
Posted-In: Earnings News General Best of Benzinga