User Growth In 2016: Facebook Dominates Twitter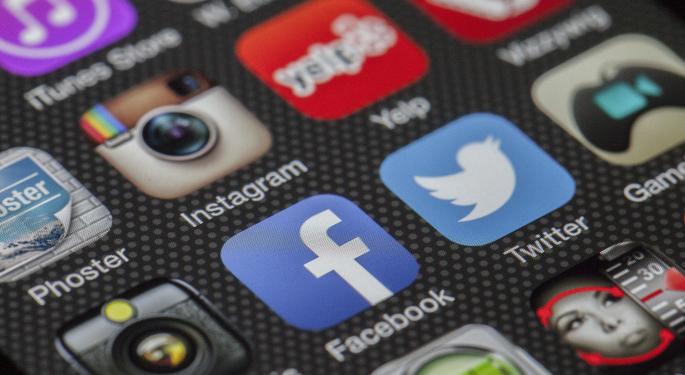 Shares of Twitter Inc (NYSE: TWTR) plunged more than 10 percent early Thursday morning after the company reported its fourth quarter results.
Twitter said that it earned $0.16 per share in the quarter on revenue of $717 million. Wall Street analysts were expecting the company to earn $0.12 per share on revenue of $740 million.
As noted by CNBC's Sally Shin, Twitter's ad revenue fell on a year-over-year basis for the first time since November 2013 IPO. The company also reported the poorest quarterly revenue growth over the same time period.
The social media company also reported its average monthly active user base -- one of the most closely non-financial metric investors tend to look out for -- rose 4 percent year-over-year to 319 million.
MAUs
Here is a look at how Twitter's monthly active user base has grown (and shrunk) over the past two years, according to Statista.
Q1 2015 - 302 million
Q2 2015 - 304 million
Q3 2015 - 307 million
Q4 2015 - 305 million
Q1 2016 - 310 million
Q2 2016 - 313 million
Q3 2016 - 317 million
Q4 2016 - 319 million
Twitter Vs. Facebook
Twitter's monthly active user base rose from 302 million to 319 million from the first quarter of 2015 to the most recent quarter while the user base shrunk in one quarter - between Q3 2015 and Q4 2015.
Here's how Twitter's growth profile compares to Facebook Inc (NASDAQ: FB)'s monthly active user base, also courtesy of Statista's data.
Q1 2015 - 1.441 billion
Q2 2015 - 1.490 billion
Q3 2015 - 1.545 billion
Q4 2015 - 1.591 billion
Q1 2016 - 1.654 billion
Q2 2016 - 1.712 billion
Q3 2016 - 1.788 billion
Q4 2016 - 1.860 billion
Facebook's growth has been consistent from quarter to quarter and there are no periods where the social media's monthly active base hasn't dipped from the prior quarter.
Stock Moves
Shares of Facebook have gained nearly 30 percent over the past year and are higher by more than 250 percent since its 2012 initial public offering. Facebook's stock was trading at $134.30 in Thursday's pre-market session, which is within striking distance of the stock's all-time high of 135.49.
By comparison, shares of Twitter have gained 19 percent over the past year, but have lost more than 55 percent since its November 2013 initial public offering.
Twitter's stock was trading at $16.70 following its results, which is notably below its 52-week high of $25.25 after the company was heavily rumored to be selling itself to a larger internet or social media peer.
Twitter's stock peaked near $70 per share in early 2014.
View Comments and Join the Discussion!
Posted-In: Facebook MAU Facebook Monthly Active Users Statista twitterEarnings News Tech Media Best of Benzinga