Big Tech In The Earnings Spotlight: IBM, Intel, Microsoft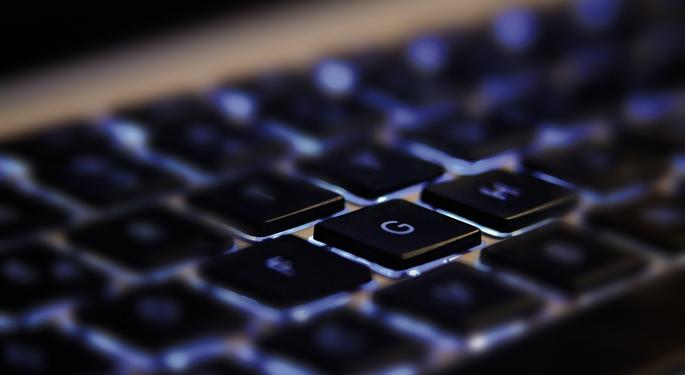 Three tech giants will take their turns in the earnings spotlight this week.
Consensus forecasts from Wall Street analysts call for bottom-line declines from all three of them.
However, one is expected to offer some growth in revenue, relative to the year-ago period.
Wall Street expectations are pretty muted for the second-quarter results coming from tech giants International Business Machines Corp. (NYSE: IBM), Intel Corporation (NASDAQ: INTC) and Microsoft Corporation (NASDAQ: MSFT) this week. Consensus forecasts call for shrinking earnings, relative to the same period of last year, from all three of them.
However, Intel stands out here, as it alone will show revenue growth, if the analysts are correct, for the period in which it was a Barron's pick, announced job cuts and replaced a rival in the Apple supply chain.
IBM
The second-quarter profit of this iconic technology giant is predicted to have fallen by almost 25 percent from a year ago to $2.89 per share, according to Wall Street analysts. That estimate is in line with the consensus forecast of 138 Estimize respondents. But note that earnings exceeded both forecasts in the previous two quarters.
In Monday's report after trading concludes, analysts are looking for $20.03 billion in revenue, which would be down from last year's $20.81. Estimize is a tad more pessimistic, with a forecast of $20.01 billion for the three months that ended in June. Back in the previous quarter, revenue narrowly topped both forecasts, even though it was the lowest quarterly revenue in the past two years.
See also: Big Banks In The Earnings Spotlight: Bank of America, Goldman Sachs, Morgan Stanley
Intel
The consensus Wall Street forecast calls for this Santa Clara-based semiconductor giant to post second-quarter earnings of $0.53 per share (which would be $0.02 less than in the year-ago period) and for revenue to have risen more than 2 percent to $13.54 billion in the period. Note that the company topped consensus EPS expectations by at least a nickel in the previous four quarters.
Estimize is a bit more optimistic, with the consensus of 204 respondents pegging earnings at $0.55 per share, though on revenue of $13.55 billion, for the three months that ended in June. Back in the first quarter, Estimize underestimated EPS but overestimated revenue. Intel is scheduled to share its latest results after Wednesday's closing bell.
Microsoft
In its report late in the day on Tuesday, this software giant is expected to say that in its second quarter it had earnings of $0.60 per share, according to 191 Estimize respondents. That would be the same as in the similar period of last year. The Wall Street consensus estimate is just $0.58 per share, but note that the analysts underestimated EPS by about 3 percent in the most recent quarter.
The Estimize revenue estimates were smaller than the posted results in the previous three quarters, and this time the respondents are looking for about $22.21 billion. The Wall Street revenue forecast is $22.14 billion. In the same period of last year, Microsoft reported $22.18 billion in revenue.
And Others
Other tech companies that Wall Street analysts expect to show at least some earnings growth when they report this week include AT&T, F5 Networks, Maxim Integrated Products, SAP, TE Connectivity and VMWare.
However, the consensus forecasts call for EPS at EMC, Qualcomm, Skyworks Solutions and Yahoo to be smaller than a year ago. AMD will offer up a smaller net loss than last year, if the analysts are correct.
Some of the most anticipated big tech reports are expected in the following week: Alphabet, Amazon, Apple. Also watch for the latest quarterly results from Akamai Technologies, ARM Holdings, CA, Facebook, Juniper Networks, Lam Research, Level 3 Communications, Sprint, Texas Instruments, Verizon, Western Digital, Yandex and others.
At the time of this writing, the author had no position in the mentioned equities.
Keep up with all the latest breaking news and trading ideas by following Benzinga on Twitter.
Posted-In: IBM Intel MicrosoftEarnings News Previews Top Stories Trading Ideas Best of Benzinga
View Comments and Join the Discussion!