Oracle And Rite Aid Highlight Quiet Earnings Week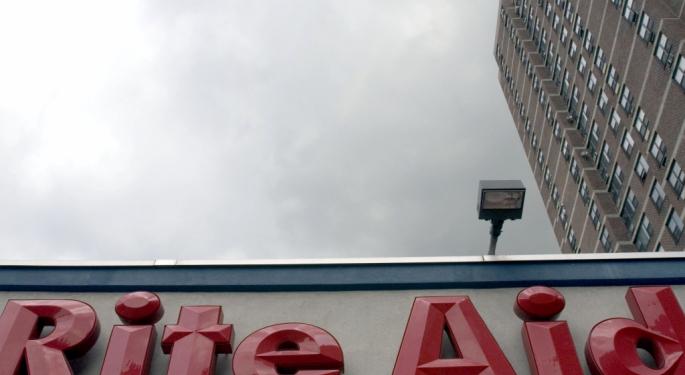 A couple of retailers and two software giants, as well as an ostensible bellwether of the U.S. economy, will highlight an otherwise quiet week on the earnings front.
Wall Street analysts by and large expect to see sharp drops in earnings when Ascena Retail Group Inc (NASDAQ: ASNA) and Rite Aid Corporation (NYSE: RAD) share their latest quarterly results mid-week.
A bottom-line decline is anticipated from Oracle Corporation (NYSE: ORCL), but the consensus forecast for Adobe Systems Incorporated (NASDAQ: ADBE) is more optimistic.
Solid results are expected from leading transportation and business services provider FedEx Corporation (NYSE: FDX) this week too.
Here is a quick look at what is expected from these and a few of the week's other most prominent reports.
See also: Analyst Sees Light At End Of Tunnel For Semiconductor Sector
Adobe Systems
This software company will post $0.52 earnings per share (EPS) for its fiscal third quarter, if Estimize's consensus forecast is accurate. That would be up from a profit of $0.28 per share in the same period of last year. That estimate is higher than the company's previous guidance.
The 14 survey respondents see revenue for the three months that ended in August having grown from $1.01 billion in the year-ago quarter to $1.22 billion. Again that is higher than the outlook from Adobe. Watch for the company to report after Thursday's closing bell.
Ascena Retail
The consensus of five estimates for this operator of Lane Bryant, Dressbarn and others has earnings at $0.07 per share and for revenue to total $1.16 billion for its fiscal fourth quarter, when it reports Wednesday morning. In the year-ago period, it posted $0.13 EPS on revenue of $1.18 billion.
Wall Street is a bit more pessimistic on earnings, with a consensus estimate of $0.05, after overestimating EPS by a penny or two in the previous two quarters. But note that the analysts see revenue as flat, year over year, for both the full year and the current quarter.
FedEx
When it shares its results early Wednesday, the consensus of 14 Estimize estimates is that this Memphis-based company will show earnings of $2.46 per share. That would be up from $2.12 per share in the same period of last year. Both Estimize and Wall Street overestimated EPS in the prior quarter.
Revenue for the three months that ended in August will be around 5 percent higher than a year ago to $12.25 billion, if Estimize is correct. Wall Street is a bit more optimistic, with a $12.30 consensus, and the analysts see year-on-year top-line growth of more than 5 percent in the current quarter too.
Oracle
The fiscal first-quarter forecast for this software giant calls for EPS to have retreated from $0.62 in the year-ago period to $0.54, according to a consensus of 44 Estimize respondents. Also, revenue is expected to have slipped from $8.60 billion to $8.53 billion, for the three months that ended in August.
Note that the top-line and bottom-line results fell short of expectations of both Estimize and Wall Street in the previous period. Analysts seem certain, though, as their EPS estimate has not changed in the past 60 days. Oracle is set to release its results Wednesday after the regular trading session concludes.
Rite Aid
In its report early Thursday, this Fortune 500 company is expected to say that its EPS tumbled from $0.13 a year ago to $0.06 for the three months that ended in August. The Wall Street estimate is just $0.03 per share. Estimize did overestimate EPS in the previous quarter.
However the consensus of 11 Estimize estimates has revenues up sharply to $7.43 billion for the second quarter. Here Wall Street is more optimistic, with a consensus expectations posted at $7.56 billion. And note that the analysts have tended to underestimate revenue in recent quarters.
See also: Lululemon's Results Might Wear On These 5 Apparel Stocks
And Others
Among the sprinkling of other companies expected to report this week, Wall Street anticipates seeing year-on-year EPS gains from Cracker Barrel Old Country Store and United Natural Foods, as well as sequential growth from Zayo Group, which went public last fall. But they foresee a smaller profit from Analogic, and a net loss is forecast for Manchester United.
In the following week, watch from the latest quarterly reports from the likes of Accenture, Bed Bath & Beyond, Carmax, Darden Restaurants, General Mills and Jabil Circuit.
View Comments and Join the Discussion!
Posted-In: adobe systems Ascena Retail fedex OracleEarnings Previews Top Stories Trading Ideas Best of Benzinga