Here's What This Week's Media Earnings Told Us...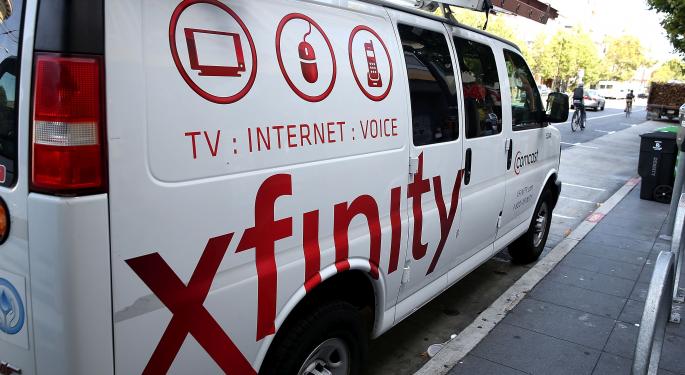 Earnings reports for cable companies and television networks have been disappointing this quarter.
Companies like Comcast Corporation (NASDAQ: CMCSA), Time Warner Cable Inc (NYSE: TWC) and Walt Disney Co (NYSE: DIS) all struggled with their earnings reports.
Yet, it's not that people have stopped watching TV.
Amazon.com, Inc. (NASDAQ: AMZN) and Netflix, Inc. (NASDAQ: NFLX) earnings were hugely positive, a testament to the widespread popularity of their TV and movie streaming plans.
So, what's the deal here?
Consumers are ditching cable.
Cutting The Cord
Studies have shown that consumers are more and more likely to buy high-speed Internet, but not cable.
The demand for traditional cable has steadily decreased over the past few years.
The blame for this trend is placed on streaming services like Amazon, Hulu, Google Inc (NASDAQ: GOOG) (NASDAQ: GOOGL) Play, and Netflix. Consumers, mostly young people, are much more likely to subscribe to one of these services than purchase cable.
Netflix, offering hundreds of movies and TV series to choose from, costs as a little as $8/month and a maximum of $12/month for a deluxe, HD, family plan. Similarly, Hulu, offering currently on-air TV shows, costs $8/month. Comcast, on the other hand, costs $50/month for 140 TV channels. Most people are opting for the former, more affordable options.
Disney's stock plummeted after its CEO, Robert Iger, revealed a decrease in ESPN subscriptions.
When the primary reason to buy cable these days is to catch live TV like a big sporting event, this trend is a bit concerning for the future of cable.
It's important to note that ESPN is not doomed...yet. Although there is less demand, it will ride off long term contracts for a while.
Time Warner Cable also reported weak earnings, losing 45,000 residential video customers just last quarter.
New Media Companies
The CEO of Disney said that he isn't worried about Netflix, appreciates the value of selling products to it, and is even looking to expand their partnership.
"I view it as a complement to what I call traditional television, not necessarily as just a disrupter of it or a replacement of it," Iger said on CNBC after the earnings report.
But...others are saying streaming COULD replace traditional cable.
St. Peter's University media professor Barna Donovan said in an interview with Benzinga, "Paying well over $100 for cable services just can't compete with the $7.99 a month charged by Netflix and the thousands of on-demand offerings at any time."
People are also consuming media and content in new and different ways.
Streaming services allow for "binge-watching" (marathoning a TV show when you decide) and the ability to watch on any computer, smartphone, or tablet.
Comcast's NBCUniversal is looking into possible partnerships with successful online media companies like Vice Media and BuzzFeed that get big ad bucks through their popular online content.
Could partnerships save the cable conglomerates from extinction? Only time and changing media trends will tell.
Posted-In: Marketfy InsightsEarnings News Movers Best of Benzinga
View Comments and Join the Discussion!