Sears, Lululemon Highlight Off-Season Earnings Reports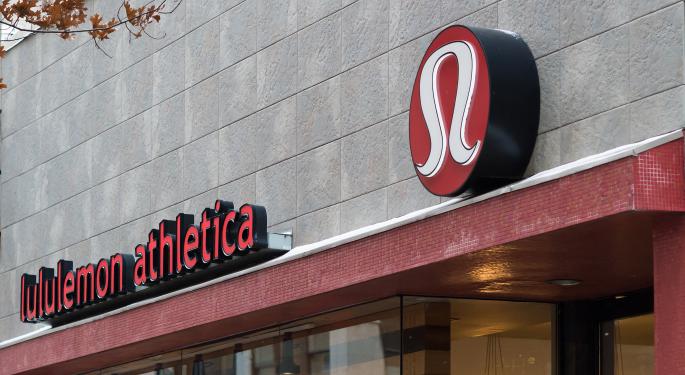 A sprinkling of off-season earnings reports are on the schedule for this week. While there are no real market movers among them, some could move their own needles considerably if they offer up positive or negative surprises.
Among the most prominent quarterly reports this week, Wall Street analysts anticipate year-over-year earnings growth from HD Supply Holdings, Inc. (NASDAQ: HDS), but their consensus estimates call for earnings declines from H & R Block Inc (NYSE: HRB) and Lululemon Athletica inc. (NASDAQ: LULU).
Furthermore, another net loss is anticipated from Sears Holdings Corp (NASDAQ: SHLD) and from FuelCell Energy Inc (NASDAQ: FCEL) when they share their results this week.
Below is a quick look at what analysts are looking for from these results, as well as a peek at the week's other most anticipated reports.
See also: Berger: Why I Bought Bank Of America Shares This Week
FuelCell Energy
The consensus Wall Street forecast calls for a net loss of $0.02 per share, narrowed from a per-share loss of $0.04 in the same period of last year. Also, revenues for the three months that ended in April are expected to have increased almost 8 percent to about $41.30 million.
Note that in the previous three quarters analysts' estimates were on the nose, and that the current expectations have not changed in the past 60 days. Look for the fuel cell power plant maker and operator to release its latest results Monday after the regular trading session ends.
HD Supply
In its report early Tuesday, this industrial products distributor is expected to say that its earnings per share (EPS) increased about five cents from a year ago to $0.22, based on four Estimize estimates. Wall Street analysts are a bit more optimistic, placing EPS at $0.29 for the fiscal first quarter.
The Estimize forecast has revenues up more than 2 percent to nearly $2.18 billion for the most recent quarter, compared to Wall Street expectations of $2.22 billion. Looking ahead, analysts expect sequential and year-over-year growth on both the top and bottom lines in the current quarter.
H&R Block
The consensus of seven Estimize estimates is EPS of $2.71 and revenue that totaled $2.37 billion for the fiscal fourth quarter when the tax preparer reports Monday. That would be down from the $3.24 per share earnings and revenue of $2.56 billion reported in the same period of last year.
For the full fiscal year, the Wall Street forecast calls for $1.73 EPS, up from $1.67 a year ago, and $3.09 billion in revenue, which would be about 2 percent higher. But note that the full-year EPS estimate was $1.79 just 60 days ago, that that individual estimates now range from $1.65 to $1.83.
Lululemon Athletica
This apparel maker and retailer will report $0.33 per share earnings for its fiscal first quarter, down a penny from the year-ago period, according to Wall Street. Some 49 Estimize estimates put the figure at a penny more than last year. Note that EPS have not fallen short of Wall Street expectations in the past four quarters.
Revenue for the three months that ended in April will be around 9 percent higher to $420.96 million, says Estimize. So far, Wall Street sees sequentially higher top line and bottom line results for the current quarter, which ends in July. Look for Lululemon to report earnings before Tuesday's opening bell.
See also: Big Bank Stocks Bounce Back
Sears Holdings
When it shares its results first thing Monday, this struggling retailer is expected to say its net loss for the most recent quarter came in at $1.26, according to four Estimize estimates. That would be an improvement on the $2.20 per share loss in the same quarter of last year.
The Wall Street analysts' forecast also calls for revenue at Sears to be almost 23 percent lower than a year ago to $6.08 billion for the fiscal first quarter. Note however that the Estimize forecast sees revenue at just $2.54 billion for the period.
And Others
Other companies that will show earnings growth this week, if analysts' forecasts are correct, include Burlington Stores, Oxford Industries, Restoration Hardware, Science Applications International, United Natural Foods and Vail Resorts.
Shrinking earnings are anticipated from Dominion Diamond, Krispy Kreme Doughnuts and Men's Wearhouse, as well as net losses for Ferrellgas Partners and Quiksilver.
Upcoming earnings to watch for include those from BlackBerry, FedEx, Kroger, Oracle and Rite Aid.
Posted-In: FuelCell Energy H&R Block HD Supply Lululemon AthleticaEarnings Previews Top Stories Trading Ideas Best of Benzinga
View Comments and Join the Discussion!