FXCM Earnings Live Blog: Q4 Conference Call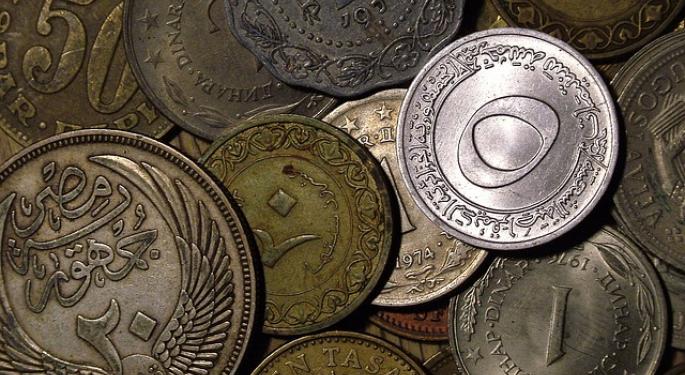 FXCM Inc (NYSE: FXCM) reports earnings on Thursday afternoon. The conference call is expected to begin at 4:45pm EDT. Below is a live blog of the events.
05:40:11pm: The conference call has concluded.
05:35:55pm: On slight pick-up in institutional revenues: Q4 "was a good quarter all around...as volatility finally returned to currency markets, you started having more directional investors and traders...the market was not just dominated by high frequency and short term algo stuff."
05:34:01pm: "What has impacted volumes is the reductions in leverage to certain customer groups...through the dealing desk model, the principle offering is to give more leverage."
05:22:55pm: "The real answer is: Until the loan balance is zero...we're not going to be doing acquisitions as of right now...this makes a lot of sense."
05:22:01pm: Analyst asks: Is growth through acquisition still possible under Leucadia arrangement?
05:19:11pm: Regulators "around the world are making everybody...look carefully at risk management issues, liquidity issues...things that this event [The Franc crash] brought up as important."
05:12:01pm: The asset sales are "going very well...we are very confident in our future."
05:08:12pm: Talking about $300 million financing transaction with Leucadia National Corporation...."leaves us with a decent amount of capacity to deal with the upcoming April..payment."
Company refers to this statement in the press release:
FXCM has since repaid $12 million of the facility and is in the process of disposing of non-core assets to further repay a portion of the debt.
05:01:11pm: Niv: To grow core business, FXCM must focus on: (1) Broadening CFD business with agency offering and single share CFDs, (2) Further building FX market share through continued innovation and (3) Launching dealing desk model for small retail FX customers raising $/MM
05:00:01pm: Niv highlights planned non-core asset sales: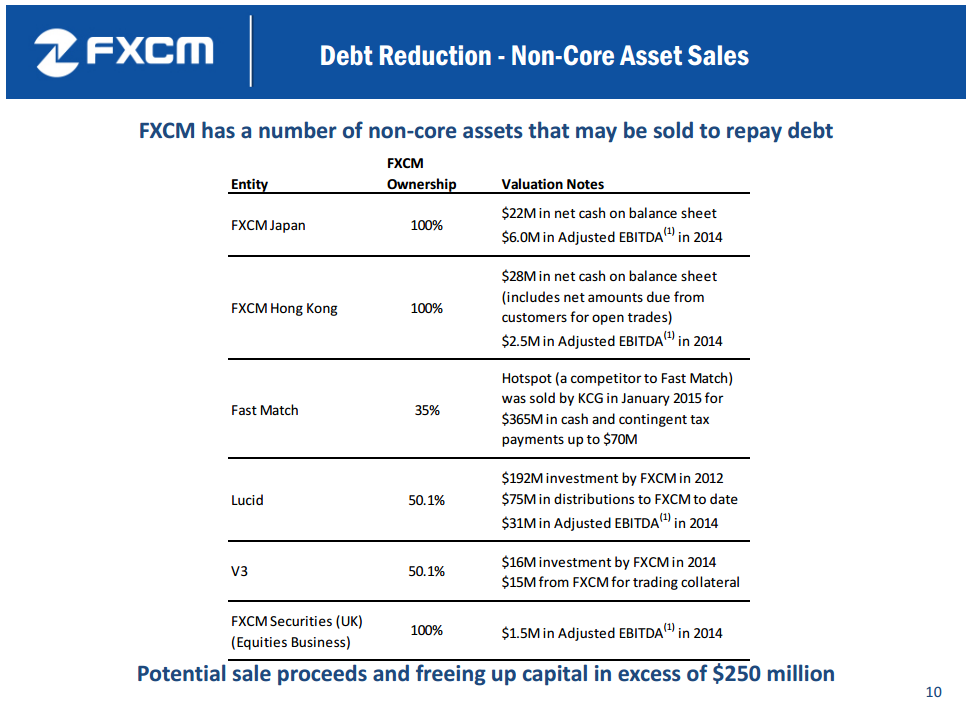 04:57:59pm: Niv highlights FXCM's core business strengths: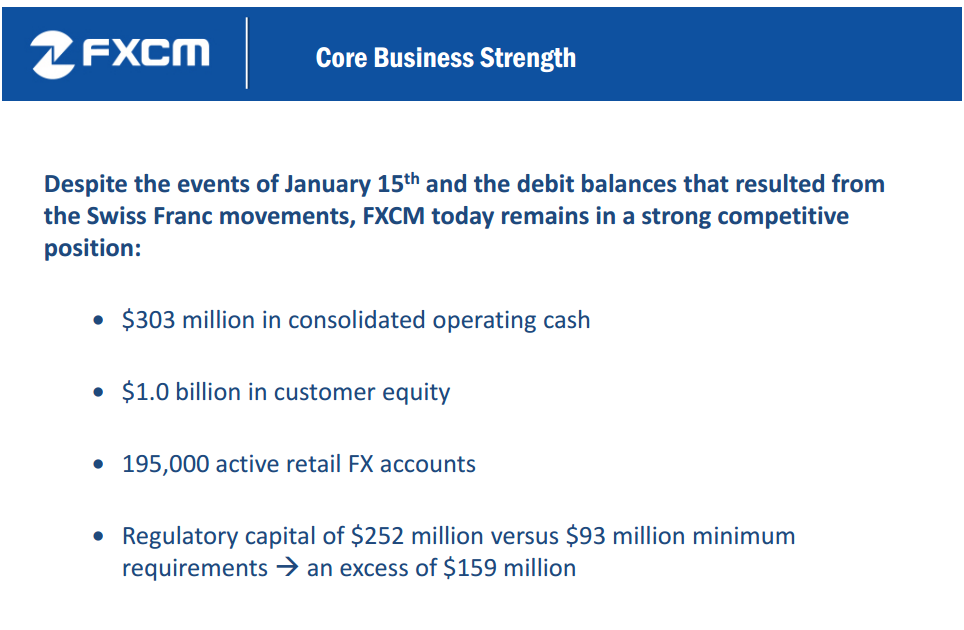 04:56:01pm: For anyone who wants to know about the EUR/CHF Flash Crash, Niv asks users to go to the company's home page.
04:55:55pm: CEO Drew Niv : After the Swiss Franc move, it moved "fasted than any currency did in 40+ years."
04:53:11pm: Retail customer trading volume(1) of $267 billion in February 2015, 41% lower than January 2015 and 12% lower than February 2014.
04:52:01pm: Adjusted EBITDA of $40.8 million, up 53% versus the same period in 2013 and up 43% from the third quarter 2014
04:50:12pm: Q4 was a strong quarter, recorded the third highest adjusted EBITDA in history.
04:06:22pm: FXCM stock is up 4.65 percent after hours.
04:06:07pm: FXCM Reports $0.20 vs. Est. $0.17, Rev. $134.7M vs. Est. $129.9M
Related Links
Image credit: Public Domain
View Comments and Join the Discussion!